First Year Dorms
*updated as of Aug. 14, 2021
Chu & Kalperis (aka 55 & 65)
By far the most braggable element of these dorms is the fact that they are the newest dorms and have air conditioning, which is an absolute lifesaver for the first month at school

They have really cool study spots, such as a penthouse lounge in 65 (aka The Treehouse) and booths on the ground floor of 55

Both are in close proximity to Post & Print and the school store (located downstairs of 65) which means that you won't have to experience people laughing at you as you attempt to carry 5 packages back to your dorm in the dead of winter
280
Feels almost as new as 55 & 65, except with a more classic dorm feeling

There is a beautiful lounge with a working fireplace, as well as a couple smaller study spaces if you can clinch them in time on a Sunday morning

You can laugh at kids running up and down Mount David as part of their Bootcamp P.E. class from the comfort of your bed (the con is that if you live mountainside, your room will constantly smell like weed)
Rand
Probably the most quiet dorm – Rand tends to be an enigma due to the fact that no one you meet seems to actually live there

Big rooms, especially on the first two floors
Parker
Super spacious rooms!

There are a couple ~magic~ rooms where not only do you get a big room, but also a random en suite toilet

Great location – though slightly farther from Commons, you're pretty much in the center of all the academic buildings and the library
Adams
Arguably the best location – right next to the amphitheater for nice outdoor access on warmer days, and super close to Commons and Pettengill

Overall a very average dorm! Good sized rooms and closet space, decent bathrooms, and a pretty good lounge

Just a few minutes walk from Kim's (the local convenience store), which will come in clutch when all you want to eat is some microwaveable Mac and Cheese
Page
To be honest, Page is kind of beat. A pro of this is that it will serve as a bonding experience for all who live there, and you have some real clout

Page is almost entirely first-years, so you get to meet tons of people in your class and it tends to be a super social dorm

Page rooms are pretty spacious, especially in terms of storage
Milliken, Frye & Clason
Entirely first-years (aside from your JAs and RA)
Houses are one big family!

Great location – though slightly far from Commons, you're right on/near Frye Street and can walk through the beautiful quad every day! 

Clason is a Healthy Living House.
View Comments (1)
About the Writer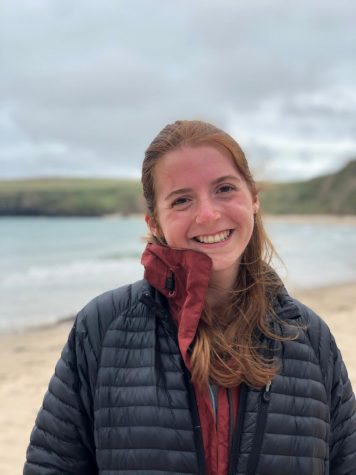 Georgina Scoville, Managing Editor
Georgina Scoville is a senior from London, England. She is majoring in Economics with a minor in Education, which she loves because she gets to spend lots...