On Nov. 16, the Bates Leftist Coalition (BLC), a student group unaffiliated with the college, announced the formation of their student mutual aid fund via Instagram.  A rise in COVID-19 cases on campus resulted in a number of students opting to return home early, with little time to make travel arrangements....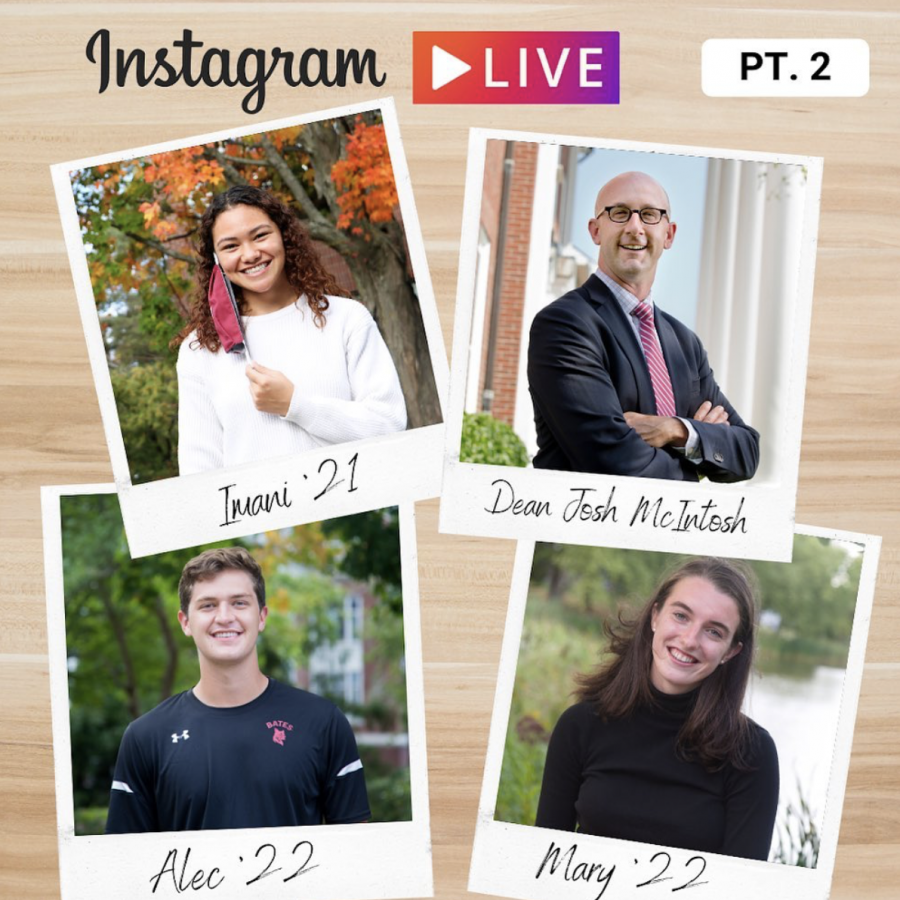 Eleanor Boyle
, Managing Arts & Leisure Editor •
November 19, 2020
Tuesday night, Vice President of Campus Life Joshua McIntosh spoke to Imani Boggan '21 and Mary Corcoran '22, both members of Cats V Covid, on Instagram Live. Boggan and Corcoran asked McIntosh students' burning questions and got some answers. Cats V Covid is a newly-formed group tasked with...
COVID-19 cases on campus have hit an all-time high, with the official campus dashboard reporting 14 active cases (including 13 active student cases – one who is not on campus – and one active staff case)  as of the most recent test date, Nov. 16.  While the overall positivity rate remains only...
Subscribe to our newsletter!

Loading ...