Hockey for Hunger and a 10-0 Win for Field Hockey
The field hockey team's eighth annual Hockey for Hunger game was a success both on and off Campus Ave. Field on Sept. 28. 
The Bobcats beat the Thomas College Terriers 10-0 while raising money and supplies for the Good Shepherd Food Bank of Maine. The team accepted monetary donations as well as non-perishable goods during the game. 
The Bates team went into last Tuesday night's game with a record of 3-3, while Thomas had a 3-5 record, coming to Lewiston on a three game winning streak.
Paige Cote '24 and Emily Gianunzio '22 both scored a career-high four goals for the team, helping lift the squad to an impressive win. Other goal scorers included Kami Lambert '24 and Grace Hoehl '22. 
The team managed to score their most goals in a game since their 11-0 win against UMaine-Farmington in 2018. Thomas was not able to put any shots on goal, so goalies Grace Biddle '23 and Emma Volkers '24 were not required to make any saves. The Bobcats shot 34 times, with 17 on goal.In addition, Bates had nine corners, compared to only one for the Terriers.
Gianunzio, a senior captain of the team, is happy the team is able to play this year.
"It has been really amazing to play this year," she said. "I deferred so I didn't play with last year's pandemic restrictions. One of the main reasons I deferred was to get this season, so I'm really thankful that everything has been working out in terms of COVID-19 and all fall teams have been continuing to compete."
She also spoke to the importance of the Hockey for Hunger event, as well as the team's relationship with the Good Shepherd Food Bank of Maine.
"Our program has had a long standing tradition of this fundraiser and volunteering at the Good Shepherd Food Bank," she said. "We typically go and volunteer there once or twice a season near the holidays when they need more help. In addition to that we normally fundraise two donations a year; once at our game in the fall and then another during a lacrosse game in the spring."
The goal, according to Gianunzio, is to "just raise awareness."
She continued, "I think a lot of people aren't aware of how prevalent hunger is in Maine and not just in the cities but in rural areas, as well. We're just trying to help reduce it in any way possible."
The Good Shepherd Food Bank of Maine distributed 25 million meals to Mainers in need through their network of local partner agencies this past year. Jessica Donahue, director of marketing and communications for the food bank, told The Student that the organization is thankful for the field hockey team's contributions.
"During the COVID-19 pandemic, Maine had higher rates of food insecurity than most states, with 167,000 Mainers relying on our network of over 500 hunger-relief partners," she said. "Every Mainer has a role to play in the fight against hunger and we are grateful for community fundraisers, like Hockey for Hunger, that raise awareness and funds to increase access to nutritious foods statewide."
Leave a Comment
About the Writer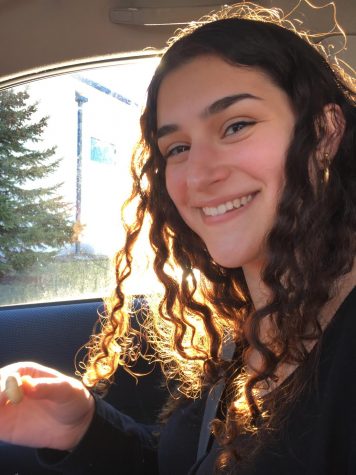 Ellie Wolfe, Editor-in-Chief
Ellie Wolfe is a senior from Northampton, Massachusetts, majoring in history and minoring in Spanish. She is currently working on an honors thesis investigating...