Behind the Scenes of Winter Carnival
Winter Carnival is a week long series of iconic Bates events, but many students have never stopped to consider what goes into planning the festivities. Classic events like Puddle Jump are paired with fun winter activities like Snowman Building and Rail Jam to create a week full of stress-relieving and seasonal activities for the whole campus and larger Lewiston community. However, the smooth execution of this action-packed weekend takes more coordination than meets the eye. 
The Bates Student spoke with the Director of Winter Carnival Olivia Kranefuss '22, who is in charge of Chase Hall Programming Board's (CHPB) role in the Carnival. "I had such a fun time at Winter Carnival last year and so I wanted to direct it this year to help people have as much fun as I did," Kranefuss said.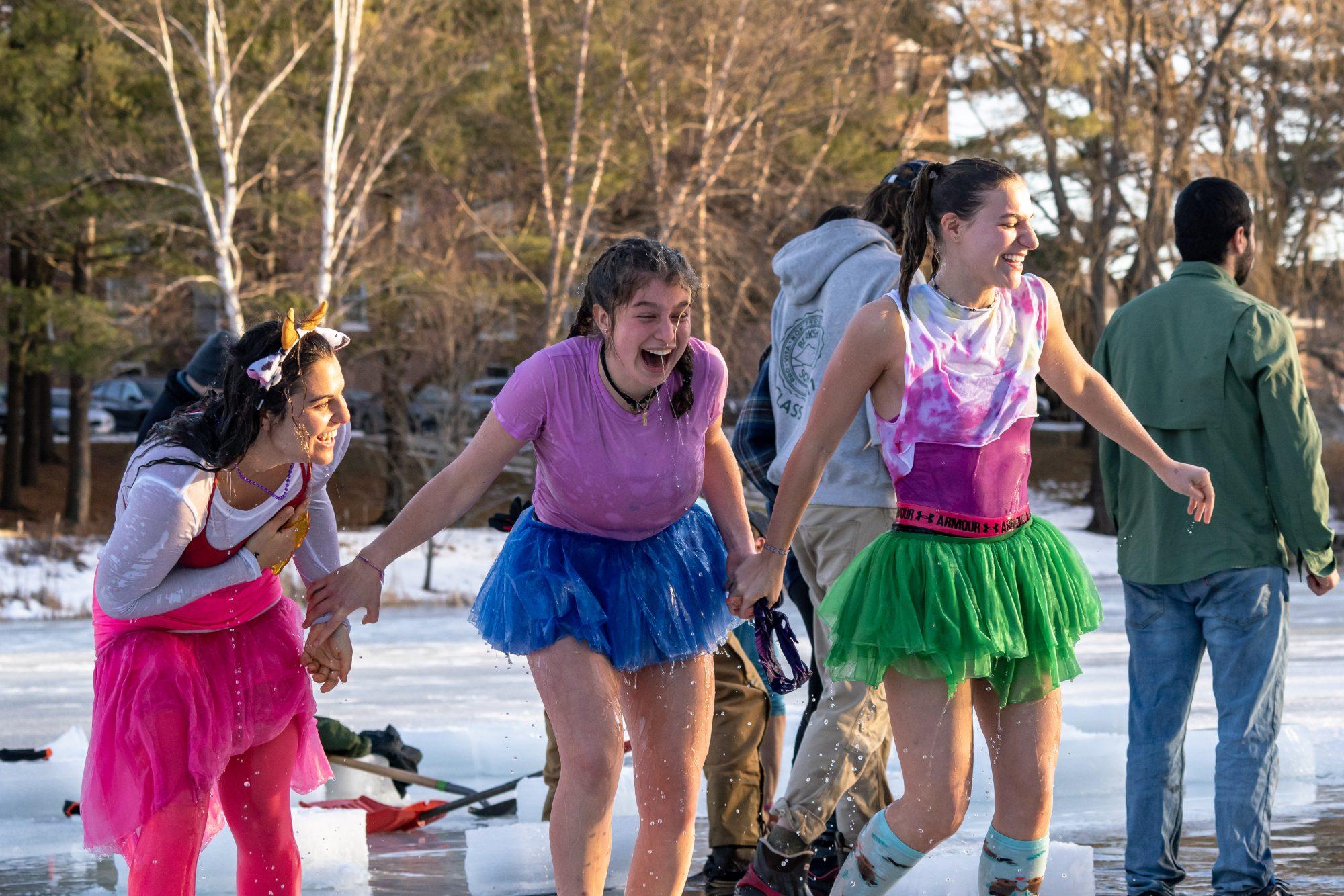 Planning, however, proves to be more demanding than simply attending the events. Kranefuss said that the CHPB, Bates Outing Club (BOC) and Campus Life Programming staff all work together to coordinate and execute Winter Carnival. She noted that this collaboration requires intense communication between all the groups involved.
While many events remain annual classics, there was one notable switch up this year. Rather than hosting the 90's themed dance on Saturday, CHPB elected to have the Lost Valley Takeover instead. This was a conscious choice according to Kranefuss, who said that "we thought that it made more sense after Winter Carnival because it's a winter event and goes with the theme of winter fun."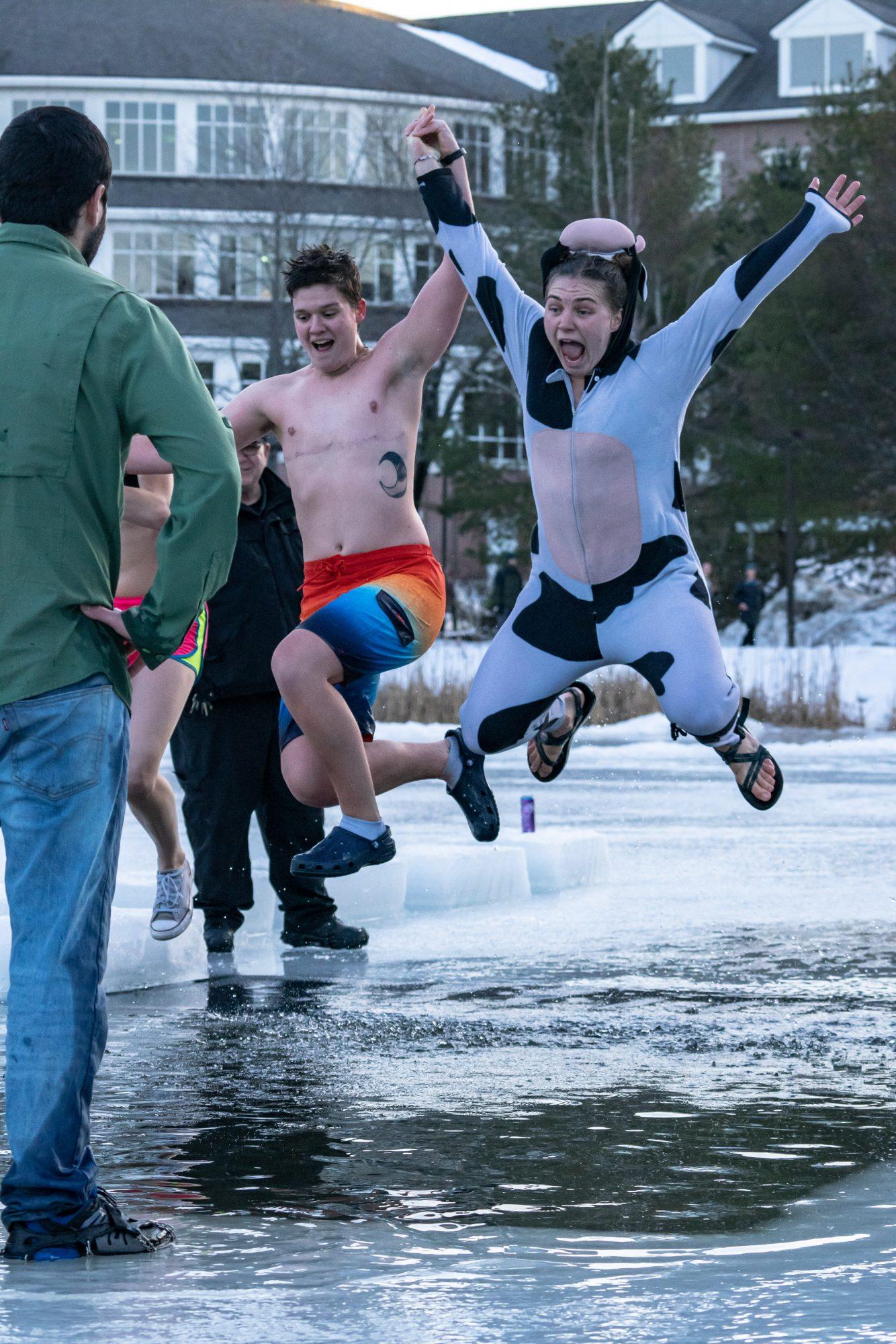 The theme of Winter Carnival this year, "Iced Out," "doesn't really match with 90's," according to Kranefuss. "Iced Out" refers to a blinged-out snowman, a theme that CHPB tried to incorporate into the Winter Carnival events like Snowman Building and the Family Fun Inflatables event in the Gray Cage. The 90's dance didn't fit the theme, and Kranefuss continued, "[we] talked about it a lot in our meetings and it was almost unanimously decided to switch it."
This group decision is just one of many examples of the collaboration and effort that goes into large-scale event planning. Kranefuss worked closely with her co-director, Doris Etienne '20 to plan and execute Winter Carnival events.
Etienne spearheaded the creation of the Kegs and Chill event on Thursday, Jan. 30, while Kranefuss handled most of the coordinating of Lost Valley Takeover. Kranefuss acted as a liaison between the bands who performed at Lost Valley and the Coordinator of Campus Life Programming, Jen Haugen. In addition, she helped set up the musical equipment before the event itself.
Kranefuss said that the hardest part of being the Director of Winter Carnival is attending all of the events to make sure they go smoothly, on top of planning them and keeping up with school work. Kranefuss spent a combined 16 hours preparing for and organizing the Carnival in the two weeks surrounding the event. As Winter Carnival wraps up, Kranefuss hopes that other students know that it takes a lot of work and planning to put on a large-scale event like Winter Carnival.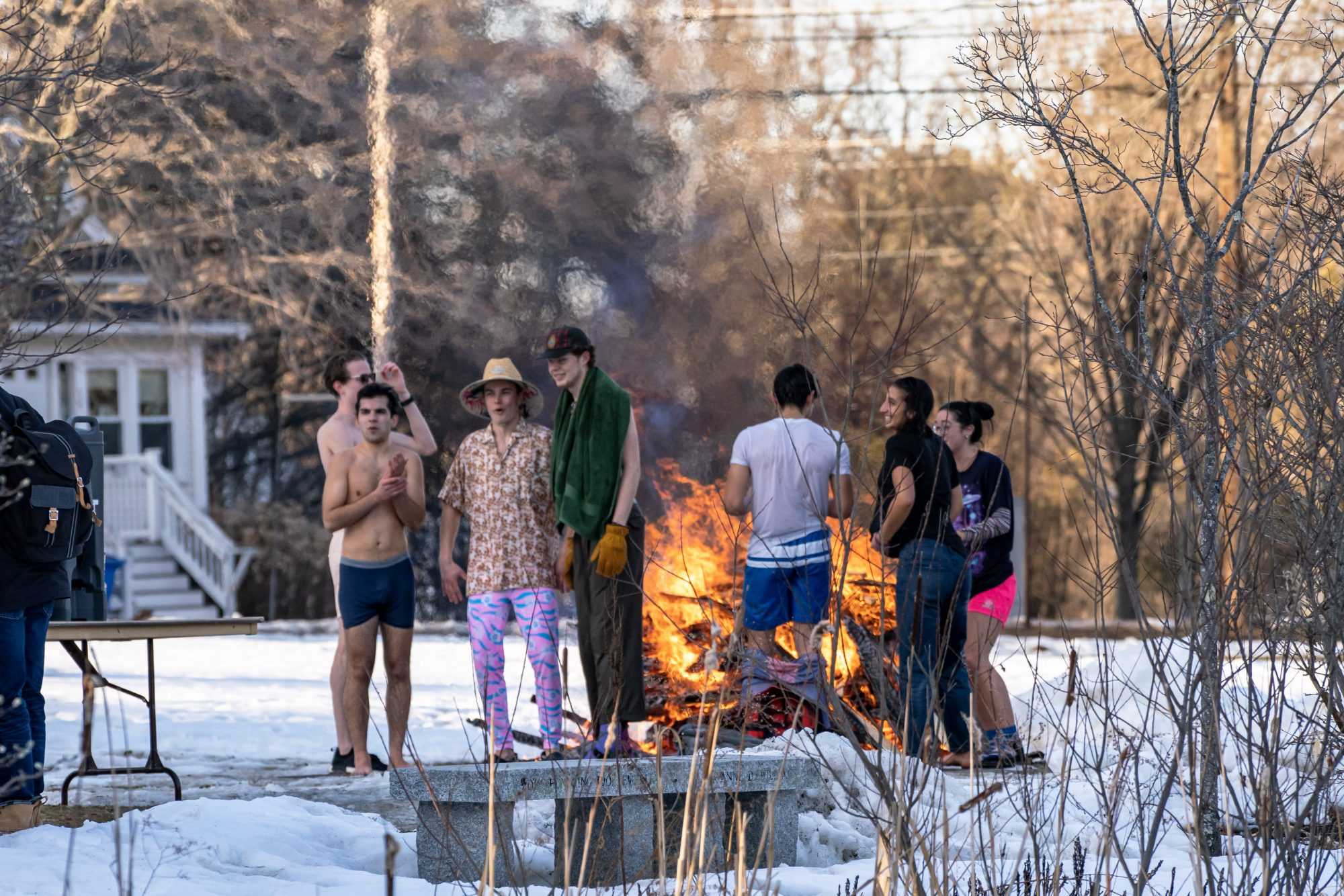 "Sometimes it feels like people don't know who we are," Kranefuss stated, regarding the role CHPB has in planning the Winter Carnival. "It's iconic but people don't realize that CHPB is behind it."
So, next year as you head to the Gray Cage for fun and seasonal desserts, prepare to catapult yourself into the puddle or hurtle down the tubing hill at Lost Valley, remember the many years of tradition surrounding the Winter Carnival and the many hours of student work that goes into this iconic week at Bates.