Talia Regenstein '19 on Post Athletics Life
Athletics is a very large part of the Bates community. Tour guides jokingly tell potential students that you could throw a ball in Commons and someone from one of the 30+ varsity teams will be there to catch it. Indeed, over half of Bates students are varsity athletes, and another 10-20 percent are club or intramural athletes.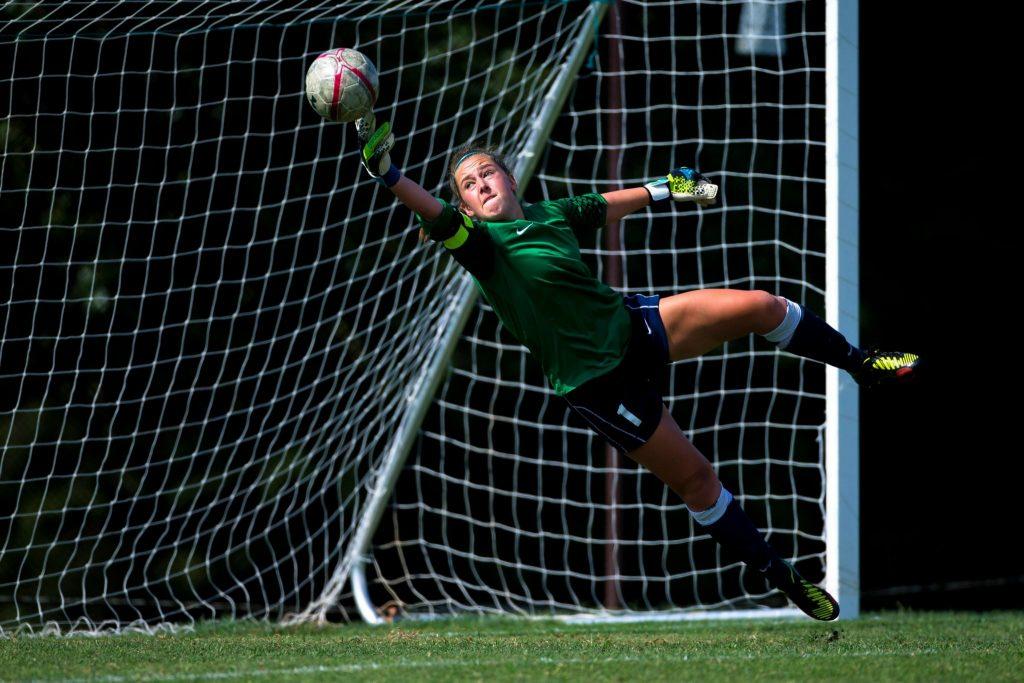 However, what happens if those varsity athletes suddenly find themselves in the 30 percent of the Bates population that are not involved in athletics at all?
To answer this question, I interviewed senior Talia Regenstein '19.
Regenstein was recruited to play varsity women's soccer. She has been playing soccer since she was old enough to kick a ball, participating on club teams for almost as many years, with such accomplishments as being a three-time Bay County League champion and playing for Mountain View Los Altos for two seasons in the Elite Clubs National League, the highest level of female youth club soccer. She also played for Marin Football Club, a National Premier League team, and flew to North Carolina for a National Championship.
However, in her senior year just two days shy of her 18th birthday, Regenstein collided with a fellow team member during a practice scrimmage. She was out with a severe concussion for upwards of six months, her eighth concussion to date.
Nevertheless, and perhaps–looking back–against her better judgement, she got right back out on the field and showed up ready to play for Bates the following August.
She exploded onto the Bates soccer scene, making the team as a first-year and playing as a starter in a few scrimmages. But just three weeks into the season, Regenstein got yet another concussion, this time by a stray ball at precisely the wrong moment. Upping her concussion count to nine, Regenstein was faced with what she describes as "one of, if not the, most difficult decision of my life."
Beyond being benched for the remainder of the season, Regenstein was faced with either returning to the sport she is so deeply passionate about, or the potential of never functioning at a lucid degree ever again.
She made the courageous decision to effectively end her career.
"I remember calling my dad and actually getting mad at him for being sad that I was quitting," she said. "I was just really, really angry. After my last concussion during senior year of high school, I honestly was almost emotionally traumatized. I feel like I lost six months of my life, I just sat in bed, couldn't read, couldn't watch TV, and, what drove me the most crazy, I couldn't exercise. When I got my next concussion at Bates, I actually had a panic attack directly after and just thought 'Oh my god, this is going to be my next six months.'"
Beyond the physical implications, Regenstein encountered unprecedented social and mental roadblocks.
"I was basically changing my entire identity" said Regenstein. "I didn't even tell the rest of the team until after winter semester. I'm not sure if I was just embarrassed, or if on some level I was keeping my options open, but I was just going crazy hearing people say 'excited to see you play next year' and not being able to say that actually, no, I wasn't."
"I felt like I was keeping this massive secret from people I really cared about," she continued "Especially during my first semester at college ever, I was still in the midst of a huge transition, and then everything suddenly was changing again."
Her saving grace? A friend.
"I think one of the things that comforted me and made me more secure in my decision was knowing that I had a friend outside of the team and that I wasn't abandoning my whole social structure in one fell swoop."
Her first-year roommate, Hawley Moore '19, had a front row seat to every stage of what Regenstein was going through.
"It definitely was an interesting dynamic, seeing someone at their worst so soon in a friendship," Moore said. "It was like she was going through a breakup of an 18-year relationship, but I think it pushed both of us out of our comfort zones, and, particularly for Talia, I think it allowed her to have more meaningful friendships."
The two have been inseparable ever since.
In terms of athletics and activity, Regenstein has found alternate ways to fill her time.
"My whole family white water kayaks. My dad is a white-water kayaking Olympian, so much of our family time was spent in the water, but because of soccer, I never had the time to really learn," she said. "Now, I have the opportunity to learn the family trade of sorts. Last summer I spent almost every other weekend at the river. It's a similar rush to soccer, I can still experience that focus and process of reading the field, now the water, and I am really starting to become passionate about something again."
Her experiences with psychological, as well as physiological mysteries of the brain, steered her towards psychology. She will bind her psychology thesis at the end of the semester.