Bullseye: Target Acquired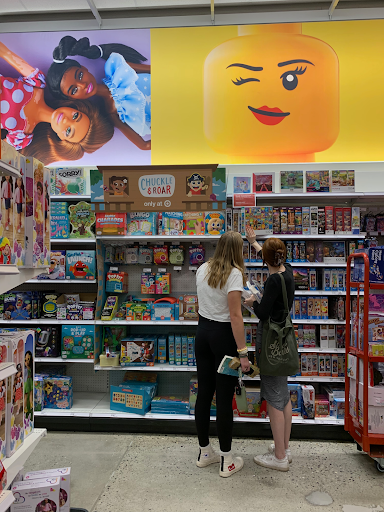 On Nov. 6, 2022, the brand-new Target in Auburn, Maine hosted their grand opening. Though, on Nov. 2, the store held a soft opening. 
Target is a five minute drive and 55 minute walk from campus. For those that aren't drivers, don't have cars on campus or don't want to walk, the Bobcat express includes Target in an hourly "Auburn run," similar to the Walmart shuttles.  
Students who The Bates Student interviewed indicated that their shopping habits may shift in light of the new store, opting to go to Target instead of Walmart for their groceries. 
"I just think that…Target as a corporation has higher quality products than Walmart, and I also like the vibe way more here," Kyra Ong '26 said.
Others found the change in store scenery appealing. "I mean, I'm loving it…Walmart's really been making me feel down. So coming to a brand new clean place like Target, it's really revolutionary for me," Robert Washburne '26 said.
The new Target will employ approximately 250 team members, at least one being a Bates student, Theirno Barry '26. Barry used to work at a Target in Boston and transferred to the Auburn location before its opening because of how convenient it is.
When asked about the hiring process, Barry said,  "It's pretty open to anybody…there's a very wide range of employees right now." This means that more Bates students may apply to work at Target in the future.
As stated on Target's website, the starting wage range is $15 to $24 per hour. To put this in perspective, most on-campus Bates jobs are paid Maine minimum wage of $12.75 per hour.
According to a press release that was sent to The Student, This Auburn location is one of 30 new Targets opening nationwide. During the store's construction in 2021, Target donated over $270,000 in products and cash donations to Auburn nonprofits. These donations included over 155,000 pounds of food to local food banks through the Good Shepherd Food Bank.
Target is now open from 7:00 a.m. to 10:00 p.m. Monday-Saturday and 8:00 a.m. to 10:00 p.m. on Sundays. The store currently has a rating of 4.2 stars out of 5 on Google. These reviews come from local Target patrons.