Union Vote Delayed, but BESO Stands Their Ground
The Bates Educators and Staff Organization (BESO) union vote has been put on hold by the National Labor Relations Board (NLRB) until they decide on Bates' appeal to separate 85 faculty members from the unionizing effort. Bates employees' votes were supposed to be counted on Jan. 31, but now there is no telling when the legal issues surrounding union eligibility will be settled. Members of the BESO are staying committed to forming a "wall-to-wall" union. 
The appeal made by Bates is directed toward the BESO's unprecedented efforts to include a mix of faculty and other college employees in their union, which Bates objects to on the grounds that faculty and staff might have differing interests. If the BESO's union is granted, it would be the first wall-to-wall union at a private college in U.S. history.
Bates was one day late in submitting their appeal due to the family of one of the college's lawyers coming down with COVID-19, but the NLRB is now considering the college's request. Until the NLRB makes a decision, the future of the union is unclear.
Members of the BESO are not willing to divide faculty and staff to form their union. 
"We are committed to forming our wall-to-wall union," said Ian Brownlie, a grounds worker from Facility Services. "That's the only way to ensure that all of us across campus are included in decision-making and have our needs met."
Members of the BESO believe the vote delay could be resolved if the college withdrew its appeal.
"To be clear, the college could choose, right now, to drop its request and respect our choice to form a union of contingent faculty and staff. Instead, they are choosing to try to divide us from each other and delay our vote count — when they have said multiple times they will respect our choice," said adjunct-faculty member Keiko Konoeda.
Konoeda continued, "I don't believe there has been a similar effort to divide workers choosing to unionize with [the Maine Service Employees Association] MSEA in the past, but I do know that legal maneuvers like these are a common union-busting tactic that employers — especially those with the money to pay expensive 'union avoidance' consultants — use regularly to delay and stall the democratic process of workers choosing for themselves whether to form a union with their coworkers."
"
Together, we are stronger and can build an organization that represents the voices of all campus workers, advances all of our interests, and doesn't allow one group to be treated differently in negotiation than another.
— Ian Brownlie, Facility Services
On Jan. 31, Bates President Clayton Spencer sent a message to all faculty and staff that provided an update on the union election. President Spencer confirmed that ballots had been received by the regional office of the NLRB, but that the vote scheduled for that day would be delayed due to a pending request for review "of the appropriateness of the bargaining unit" before the NLRB.
President Spencer further explained that the college "sought the review as soon as the unit was determined, because the way the proposed bargaining unit at Bates has been defined raises an important question of law with significant implications for Bates and higher education." 
The email cited "practical issues in negotiations over questions regarding wages, hours, and working conditions" as reasoning against combining faculty and staff in the same bargaining unit.
The BESO disagrees that such issues would occur. 
"Divided is what we have been and we have all experienced how little we can get done alone," said Brownlie. "Together, we are stronger and can build an organization that represents the voices of all campus workers, advances all of our interests, and doesn't allow one group to be treated differently in negotiation than another. We want the best for Bates and we hope that starts with a single collective bargaining unit."
In response to President Spencer's email on Jan. 31, Visiting Assistant Professor of Environmental Studies Francis Eanes sent an email to his tenured and tenure-track colleagues. Eanes wrote that although the college could not present their own arguments during the four-day hearing the NLRB conducted in November, many of "the days consisted entirely of testimony from two of this college's vice presidents [Vice President for Finance and Administration and Treasurer Geoffrey Swift, and Vice President for Academic Affairs and Dean of the Faculty Malcolm Hill], during which the hearing officer asked extensive questions about the ins and outs of college operations, policies, and procedures, and governance." 
It was six weeks after this hearing that NLRB Regional Director Laura Sacks ruled that contingent faculty and staff at Bates could form a joint union.
Eanes also said that the college's argument against a wall-to-wall union "disguise[s] how collective bargaining actually works; just as our faculty handbooks specifies differing salaries, expectations, and evaluative procedures for head coaches vs. [tenure-track] faculty vs. lecturers, so too can a collectively bargained contract speak to the needs of a wide array of workers and job functions." 
Many tenured and tenure-track faculty members responded to Eanes' email in support. Some departments, including American Studies, Music and Africana, signed their names, urging the college to allow the union votes to be counted.
On Monday, Feb. 7, President Spencer sent another email to faculty and staff, providing further explanation for the college's request for review. "Bates requested a review of the regional director's decision combining faculty and staff in a single bargaining unit, because the structure of the unit is an important question for the college and for employees," President Spencer said. It is not "sensible or effective to combine faculty and staff in a single unit for purposes of sorting through basic employment issues, when the nature of the work and the ways in which it is structured differ at a fundamental level."
President Spencer also added that the NLRB "has never directed that faculty and staff be combined in the same unit on a private college campus" and that "it is worth emphasizing that the college's request for review does not implicate or interfere with the right of our employees to decide, through a vote, whether they wish to be represented by a union."
Neither the BESO nor the college will know the future of the union until the NLRB releases its ruling.
Brownlie said, "Our next steps will depend on the NLRB's decision, and we have no way of knowing what the NLRB will decide. If they decide to review and if we need to make our case for staying united, we will do that. The path forward, whatever it looks like, will be decided collectively, with the input of our coworkers."
While the NLRB's decision is pending, the BESO is preparing, should they need to negotiate further. 
"While we wait for the labor board's decision, and our vote count, we won't sit on our hands. We are finding out what issues matter to everyone so we can start defining what progress looks like and be better prepared for the opportunity to negotiate a contract," said Brownlie.
Leave a Comment
About the Writer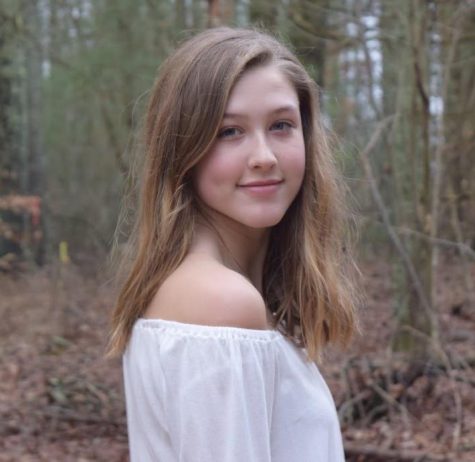 Elizabeth LaCroix, Managing News Editor
Elizabeth is a member of the class of 2023 and is from Richmond, Rhode Island. She is a double major in English and chemistry and is also a member of...