Why the Rapid Tests? After Exclusively Using Rapid Antigen Tests, Bates Switches Back to PCR Pool Testing the Week of Jan. 24
On Friday, Jan. 21, Vice President of Campus Life Josh McIntosh released a campus update to students regarding the increase in cases on campus during the week of Jan. 17. In his message, McIntosh announced that "regular mandatory pooled PCR testing will continue on Tuesdays and Thursdays from 7:30 a.m.-1:00 p.m. in Muskie Archives."
However, during the first two weeks after students returned to campus for the winter semester, students only received rapid antigen testing, a change from the usual twice-weekly PCR pool testing that was mandated during the fall semester.
The student update released Dec. 29, which detailed the public health policies for the start of the winter semester, only stated, "Upon arrival to campus, all students must first go to Muskie Archives, located across the street from the Bates College Store, to receive a rapid antigen test." It was not directly declared that rapid antigen tests would be continued throughout the additional baseline testing period and the first week of ongoing testing. 
In response to inquiry from The Student, McIntosh explained that rapid antigen testing was used instead of PCR pooled testing due to the fact that rapid antigen tests yield quicker results. 
Referring to the testing center used by the college, "The Broad Institute is processing tests for many colleges and universities. The highly transmissible omicron variant, while so far proving less dangerous than earlier variations of COVID-19, has complicated onboarding for many institutions this January, when returns from the winter break are typically highly concentrated within a few days. Because of the very high volume of tests Broad is processing, we adjusted to continue antigen testing instead, where we can be guaranteed a much quicker response completed in-house," McIntosh told The Student. 
Predictions of a higher volume of COVID-19 cases during the first few weeks back on campus have proven correct. As specified by the Bates COVID-19 Dashboard, on Jan. 20, there were a total of 77 active cases at Bates, 58 of which were student cases while the remaining 19 were staff cases. From testing on Jan. 18 and Jan. 20 alone, there were 46 students who tested positive. The current positivity rate at Bates is 1.6%.
The Bates COVID-19 Dashboard is scheduled to be updated again on Wednesday, Jan. 26 at 5:00 p.m. 
COVID-19 Numbers at Other NESCAC Schools
Since Jan. 1, Colby College has had a total of 315 positive cases on campus, with 25 student and 23 faculty and staff current active cases. They have also conducted more PCR tests (20,458) than rapid antigen tests (3,670). Upon arrival, Colby students received a rapid antigen test as well as a PCR test. 
Bowdoin College has had 62 student and 63 faculty and staff positive cases on campus since their arrival testing on Jan. 17; the school currently has 24 student and 24 faculty and staff positive cases. Since arrival, Bowdoin has conducted 5,466 PCR tests for students and faculty. All students received a PCR test when they arrived on campus and were subject to a "hibernation period" while they awaited their results. 
The Difference Between Rapid Antigen and PCR Tests
PCR tests and antigen tests differ in what part of the virus they detect. While PCR tests amplify the genetic material of the virus so that even a small amount of coronavirus genes in a patient's sample can be detected, rapid antigen tests look for antigens that cause the body to produce an immune response — the trigger of antibodies. 
In most cases, PCR tests produce fewer false negatives than rapid antigen tests do, but rapid antigen tests generate results in minutes rather than the possible days it can take for PCR test results to come back. 
For this reason, in an article published by CNN, it is best to take a PCR test when you believe or suspect exposure to someone with COVID-19 or are experiencing symptoms. The rapid antigen test is best used to determine if you are no longer contagious to others after you have had COVID-19 for several days. 
A new study, which was featured in The New York Times but has not yet been peer-reviewed, suggests that some rapid antigen tests, including the Abbott BinaxNow that Bates has been using, are less effective than PCR tests. Although the PCR tests used in the study were saliva-based rather than nasal swab-based as used by Bates, the study found that it took an average of three days for people to test positive with a rapid antigen test after their first positive PCR result. In four cases out of the 30, people transmitted the virus to others while the rapid test showed negative results. The study did note, however, that it is not clear whether the infections were missed by the rapid antigen tests because they are less sensitive to the omicron variant or because the new PCR saliva tests may be better at detecting the new variant. 
This research indicates that there are benefits and drawbacks to Bates reverting to PCR testing. Although the dashboard will no longer update the same day as testing, the studies indicate that there will be more accurate results, which is crucial as the number of active positive cases and close contacts grow. 
Leave a Comment
About the Writer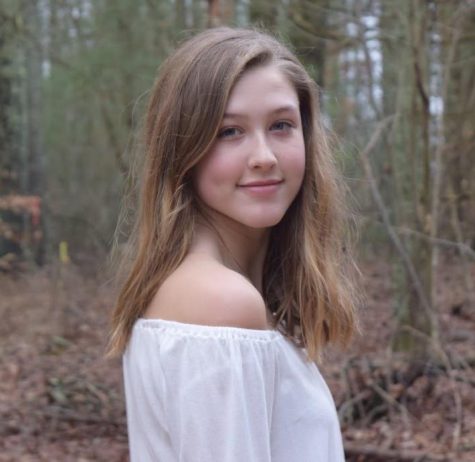 Elizabeth LaCroix, Managing News Editor
Elizabeth is a member of the class of 2023 and is from Richmond, Rhode Island. She is a double major in English and chemistry and is also a member of...