Adjunct Faculty and Staff Will Vote to Form Their Union in January
Announced on Dec. 16 by the National Labor Relations Board (NLRB), ballots will be mailed to all adjunct faculty and staff to decide if they want to form the union. Votes will be counted on Jan. 31 by the NLRB, the neutral third party conducting the secret ballot election.
In a recent article published by The Sun Journal, Steve Collins wrote that there was some debate between the NLRB Regional Director, Laura Sacks, and Bates over whether the election should be held in-person in light of the rising COVID-19 cases in the Androscoggin community. Sacks "said COVID-19 is widespread enough in the community that it shouldn't be ignored. She dismissed Bates' professed worry about illiteracy, by pointing out that its employee handbook is only available in writing and no provision has been made to indicate there are workers who can't read it."
Early in October, Bates adjunct faculty and staff members petitioned the NLRB to form the Bates Educators & Staff Organization (BESO) with the Maine Service Employees Association (MSEA) in October. 
According to a press release from MSEA on Dec. 17, BESO seeks "to strengthen their collective voice with a union contract to protect and improve their benefits, secure fair pay and sustainable working conditions, and ensure the College fulfills its commitment to equity and inclusion."
The vote is a historic first among private higher education workers in the United States because it seeks to include all Bates employees — with campus safety officers, management, and tenured or tenure-track faculty as the exceptions. This effort is coined a "wall-to-wall" union. 
From our first public communication, we were clear about our intent to form a 'wall-to-wall' union, and it has always been a whole-campus effort. This reflects our commitment to each other, and our shared belief that we are a stronger institution when the existence and success of our union depends on building relationships and having dialogue across work areas," said Keiko Konoeda, Adjunct Faculty in Japanese at Bates, in the press release from MSEA.
Pay transparency is one of the contributing factors to BESO's efforts to unionize. Sam Boss, Adjunct Faculty in the Humanities at the Harward Center for Community Partnerships, cited in the press release significant variation for equal work at Bates that occurs due to this lack of pay transparency. "Women and people of color especially lose out on equal pay and fair promotions when there are no pay and wage scales, consistent annual raises, and step increases tied to length of service and performance—typical of most union contracts," Boss said. 
BESO also believes equity and inclusion work at Bates will be positively impacted by the union. "Unionizing with my coworkers has made me feel hope, for the first time, that Bates can center equity and inclusion in a real way. Too many staff of color at Bates have left due to burnout, and this high turnover impacts students, particularly students of color," said Oliva Orr, the Web Designer at the Communications Office, in the press release. 
The union would give adjunct faculty and staff assistance when conversing with a supervisor or manager. "Forming our union would add an extra layer of support and accountability that any of us could rely on, if we choose to. If an issue with a supervisor or manager cannot be solved through a conversation with them or with the help of HR, forming our union gives us options to bring in the assistance of one of our colleagues, often called a 'shop steward', or seek binding arbitration to resolve the issue," said Peter Osborne, the Associate Director and Pre-Law Advisor at the Center for Purposeful Work, in the press release.
Additionally, Joe Graziano, the Second Cook at Bates Dining, spoke of the administration's decision to stop contributing to the faculty and staff's retirement funds during the beginning of the COVID-19 pandemic as a reason to unionize. "With the pressures facing schools like Bates, it's not hard to imagine big financial decisions being made by Bates in the near future that will affect us and our families," said Graziano. 
Not all members of Bates' adjunct faculty and staff agree with BESO's efforts to unionize, creating a group called Bates Employees say No Union (BENU). In a Q&A with The Student, Sandy Brooks from Custodial Services referenced the same decision by administration that Graziano spoke of in her reasons against the union. Brooks explained that the custodial staff were able to meet with Geoffrey Swift, the Vice President for Finance and Administration and Treasurer, in conversation about their frustrations with the decision. According to Brooks, they didn't need a union for their concerns to be heard. 
Despite the differences in beliefs, the vote will still occur on Jan. 31 as to whether adjunct faculty and staff will form a union.
Leave a Comment
About the Writer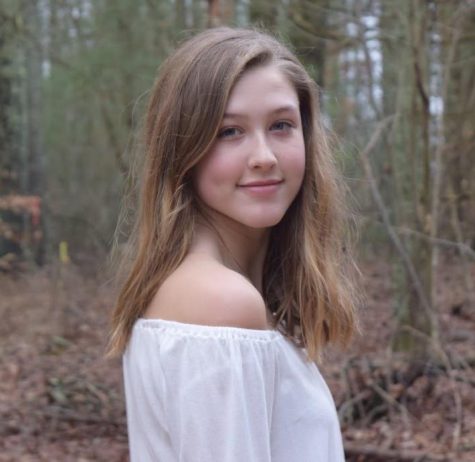 Elizabeth LaCroix, Managing News Editor
Elizabeth is a member of the class of 2023 and is from Richmond, Rhode Island. She is a double major in English and chemistry and is also a member of...