AESOP 2021 Recruits Record Number of BIPOC Student Leaders
The Annual Entering Student Orientation Program (AESOP) coordinators are hard at work preparing for the 2021 orientation week in the fall, and they are making changes to the program that will make it more inclusive in the future. 
The coordinators are excited to report that as a result of changes made to the recruitment process, the AESOP 2021 leadership cohort is 33% BIPOC in total, a 7% increase from the previous year. 
These numbers are based on self-identification used on the Common Application and are therefore not a fully accurate representation of a person's identity. Specific demographic information about individual students is only seen by college administrators and is not a part of the data given to AESOP coordinators for privacy reasons.
The first step in attempting to increase BIPOC representation in AESOP's leadership was the coordinators deciding to extend this year's deadline to apply to be a leader. The application has since been closed, and the AESOP leaders have been finalized. An email was sent to first-year students, sophomores, and juniors on Feb. 20 to explain the decision. 
"As AESOP Coordinators, we are looking to recruit an applicant pool that is as diverse as possible and to do more to include BIPOC students in our program, so we can better align our program with our mission and inclusivity statements," the email said. "We encourage minority students who identify with the LGBTQ community and/or live with disabilities as well as those of all socioeconomic, religious, racial, and ethnic backgrounds to apply. There is much more work to be done, and we hope to continue to improve AESOP over the coming years."
This year's head coordinators are Erik Malm '22, Alix Zabin '22, and Jack Fruechte '22. The assistant coordinators are Sam Faasen '23, Ayah Ghazi '23, and Khadeeja Qureshi '23. 
The purpose of AESOP has always been to help first-year students form connections with classmates by having a shared experience in Maine and New Hampshire prior to the start of courses. The number of students on each trip is kept small to make the experience as welcoming as possible. 
Trips are organized based on physical activity level and difficulty. In the past, trips have ranged from going to nearby Nezinscot Farm to being able to backpack various Maine mountains and everything in between. The hope was to have something for everyone, but upon further review, the coordinators believe that AESOP still has a lot of room for growth.
The coordinators have made both short-term and long-term goals based on the mission and inclusivity statements associated with the program in hopes that AESOP continues to become more diverse.
"As part of our short-term goals, we began the process of collaborating with identity clubs and actively recruiting a more diverse applicant pool by communicating via club listservs, meetings, and an info session geared towards underrepresented identities: BIPOC, LGBTQIAP2+, individuals with physical disabilities, and individuals of different religious and cultural backgrounds at Bates," Zabin told The Student.
In addition to recruiting a more diverse applicant pool, AESOP coordinators also focused on altering the trip options.
"As we roll into trip planning, we are generating more diverse trip offerings for both on-campus and off-campus trips, and adding in more elements of our trip assignment process to improve access for both our leaders and the incoming first-year class," Zabin said.
The coordinators acknowledged that AESOP can be an uncomfortable experience for some, especially those that are from marginalized populations, and the long-term goal has been centered around making AESOP a program that is more accepting of individual differences. One way to do this has been to continue to expand trip options for those who might not be excited about being outdoors.
"We are also looking into planning an optional pre-AESOP introduction for first-years who feel less comfortable in the outdoors and/or transitioning to college, and are focusing on introducing more inclusivity-centered practices/education into our pre-AESOP Leader training," said Zabin. 
Zabin added that "another goal is to meaningfully acknowledge the [Indigenous] land that our trips take place on."
The AESOP coordinators told The Student that they would like to hear from those in the Bates community about suggestions on how to make their goals come to fruition. They are always considering feedback and would like for this to be a collaborative process. 
Leave a Comment
About the Writer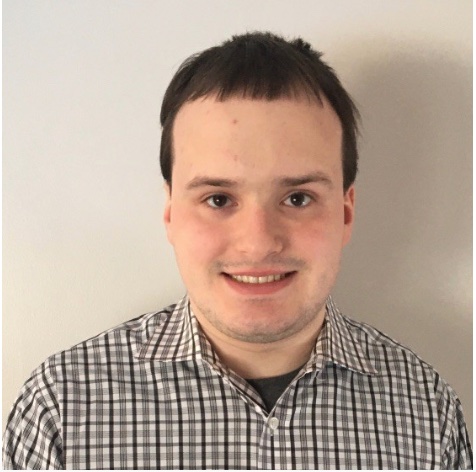 Noah Dumont
Noah Dumont is a senior from Auburn, Maine. He majors in sociology and is interested in public health. Outside of academics, he enjoys volunteering in...