What's New in Dining? An Update from CHEWS
Over winter break, Dining, Conferences and Campus Events (DCCE), Bates Commons Healthy Eating and Wellness Society (CHEWS), and a committee of dedicated students, faculty, and staff were diligently working to improve students' experiences in dining. To combat the struggles of COVID-19 restrictions and the enduring Maine weather, DCCE managed to formulate four substantial additions: an expanded menu cycle, the return of Adventures in Dining, "Meet Me at the Mezz," and late night Den.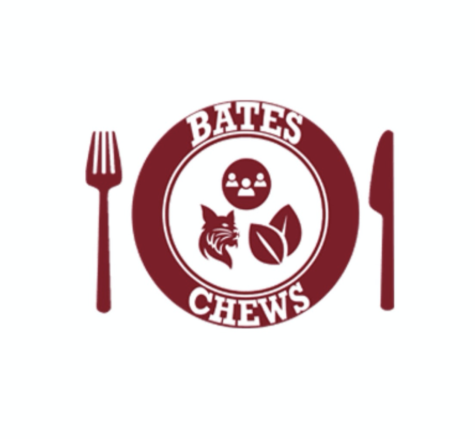 The pandemic has affected the availability of many food products. With many schools and higher education institutions moving to a grab-and-go concept, dining services nationwide are vying for the same products. High demand –– in addition to socially distanced labor forces and Covid outbreaks in farms, food processing facilities and distribution centers –– has resulted in shortages and delays. 
To ensure their ability to source items, DCCE initially scaled back the menu cycle in the fall from five to three weeks. Beginning in February, the dining menu has been expanded to a four-week cycle. DCCE took student comments and requests into account and now old favorites such as chicken meatballs, meat sauce and fried fish sandwiches are back. Thin crust pizza was added more regularly, and new sandwiches, salads, and daily hot vegan breakfast entrees have been introduced. Additionally, DCCE has found ways to include some of the popular dishes that did not translate well from self-serve bars to successful grab-and-go meals. As a result, students will see new versions of the taco bar and potato skins this semester. 
In an attempt to build community and combat isolation, DCCE brought back Adventures in Dining. Students first saw this when molten lava cakes were made available in  celebration of Valentine's Day. Meanwhile, this past week DCCE partnered with Campus Activities and Traditions (CAT) for the Winter Carnival by turning Commons into a winter wonderland. The week featured a Belgian waffle bar, specially themed cookies and cupcakes, and Torani flavor shots for coffee and cocoa. This week will include (Pi)e Day during dinner on March 14 and "It's A Great Day To Be A Bobcat" birthday cupcakes at lunch on March 16. Other upcoming events include: Student Athlete Day on April 21 and Surprise Specials to celebrate the end of both Module C and Module D.
Beginning Monday, March 8, students can look forward to a food art competition; the top three submissions will receive gift cards to local restaurants. Winter in Maine can be challenging for the mental health of college students who may find themselves confined indoors more than they would like. Add COVID-19 restrictions to that, and the challenge becomes even greater. 
"The Recipe from Home Contest," which will be featured on March 24, will see students sharing their favorite dishes and a little information about their homes, to create a sense of community here in everyone's "home away from home." Dishes that are well received will permanently be added to the menu cycle.
View this post on Instagram
Additionally, "Meet Me at The Mezz" was created to offer an opportunity to dine with friends inside, a welcome reprieve from Maine's chilly winter nights. Reservations for spaces in one of four different meals periods are available Monday through Friday during dinner. Students can sign up under the "events" tab in Garnet Gateway between 6:00 a.m. and 4:00 p.m. on the day they  wish to dine. For students who don't make a reservation in advance, walk-ins are accepted on a first-come, first-serve basis until all seats are taken.
DCCE also partnered with the student LLC Easy Eats to bring late night Den options back. Mozzarella sticks and more are available Thursday through Saturday nights, from 10:00 p.m. to 1:00 a.m. Students can now satisfy those late night cravings for delicious, fried food. Students can order through the Easy Eats app and opt to either pick up their food at the Den or have their order delivered to their dorm through Easy Eats. 
If students have requests or ideas, they can get in touch with CHEWS through the Online Napkin Board. As always, DCCE and CHEWS strive to provide students with the best customer service!