Is Love Blind? Bates Alum Finds Out
The following contains spoilers for the whole first season of Love Is Blind. Read at your own risk.
Netflix's newest hit TV show is Love Is Blind, a new reality dating series. Unlike The Bachelor or any of its spin-offs, Love Is Blind isn't exactly a competition, but more of a social experiment: Is love truly blind?
Back in 2018, the show's thirty contestants, ranging from 24-38, spent ten days in Atlanta speed-dating in elaborate pods. Decked out with snacks, alcohol, and couches, the pods were designed so that participants could hear, but not see, each other. For extra security, participants' phones were taken from them at the beginning of the experiment, so there could be no Internet stalking or rogue communication. Participants' living quarters were gender segregated as well. If a couple hit it off, they could, at any time, get engaged, and only then would they be allowed to see each other face to face. Then, they would spend a week at a resort in Mexico getting to know each other, followed by three weeks back in Atlanta of living together, meeting each other's families, and planning a wedding. The couple could choose to split at any time, including on their wedding day, where they would make the final decision: Is love truly blind?
I've only watched two and a half episodes so far, and in some ways, the show is exactly what I expected. Lots of young, conventionally attractive people angsting over falling in love, getting married, and settling down. The show had better racial diversity than I feel like is normally seen on these types of TV shows, and one of the participants, Carlton Morton, comes out as bisexual. Only the men seem empowered to be the one to pull the trigger on the engagement, though Giannina Gibelli proposes to Damian Powers after his proposal to her, and Amber Pike gives her fiancé, Matthew Barnett, a ring in addition to receiving one of her own. What I've watched has mostly been the pod stage of the show, the most competition-esque aspect where you would expect to see lots of sabotage and competition. Most of the drama came from Barnett, who expressed to Jessica Batten that in the real world, he would marry her tomorrow; she had been feeling a stronger connection to Mark Cuevas, though she is nervous about him being ten years younger than her. For a whole day, the three, plus Amber, were locked in a deathmatch trying to figure out their thoughts and feelings. Rightfully, Jessica gets pissed at Barnett when she learns that while he doesn't seem in love with the idea of her going on other dates and thinking seriously about other guys, he himself is torn between several women, and that ends that, with Jessica going back to Mark and Barnett eventually choosing Amber.
The show's producers planned for filming of five separate couples, truly expecting only one or two to actually go through with an engagement. In the end, eight couples got engaged on the show, with six getting the chance to continue on through the rest of the experiment: Barnett
& Amber, Mark & Jessica, Giannina & Damian, Carlton & Diamond Jack, Kelly Chase & Kenny Barnes, and Lauren Speed & Cameron Hamilton. Of the six, Lauren & Cameron and Barnett & Amber went through with the wedding, and, as revealed in the March reunion special, both couples are still together. Giannina & Damian split during the show, but they two are now dating once again. Of the remaining three couples, Carlton & Diamond split during the couples' retreat, while Kelly & Kenny and Mark & Jessica ended things on their wedding day. None have reunited, with Kenny now in a new relationship.
Do any of those names sound familiar to you? One might: Cameron Hamilton is a Bates alum, from the class of 2012. At Bates, he was a psychology major and, according to LinkedIn, wrote a thesis entitled "Applying the Choice Blindness Paradigm to Moral Judgments." Sounds like a match made in Heaven. His relationship with Lauren is, perhaps, the reason I plan to continue watching this ridiculous show. The couple are the main focus of the show's first episode, showing their pod courtship and ending moments before they first see each other face to face– a fitting tease for the second episode. On day two, the two cry over their families and, on day three, say "I love you." This may sound insane, but one of the contestants has revealed that as the days went on in the speed-dating, contestants had fewer and fewer "dates" lasting for longer and longer amounts of time. With no phones, each date has no choice but to be an intense conversation and breeds a strong emotional connection, which is, of course, the point of the whole show. In that case, it's not surprising the two were engaged by Day 6. Last I heard from them, Lauren was beginning to prepare for the realities of an interracial relationship (Cameron is white, while she is black), and the two were on their way to their Mexico resort. Looks like I've got my plans for tonig
About the Writer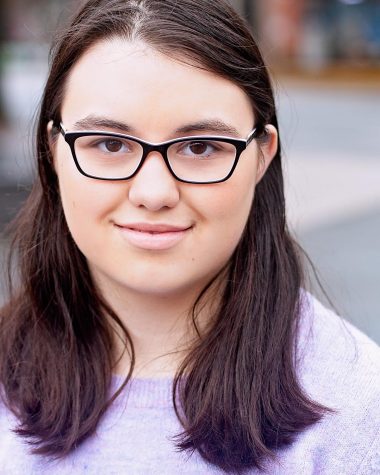 Olivia Dimond, Managing Arts & Leisure Editor
Olivia Dimond is a junior from Richmond, Virginia studying theatre and education. In addition to working with The Bates Student, she is a tour guide and...