Bates ranks 3rd in 2016 Fulbright "Top Producers"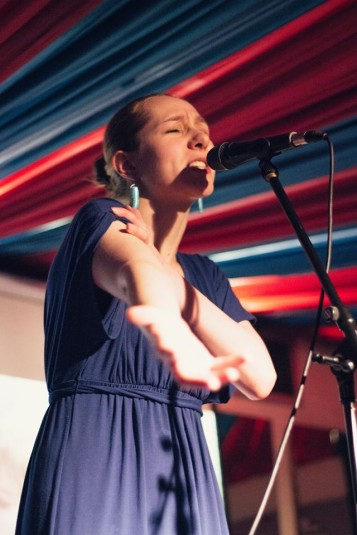 The Bobcats have earned their place on Fulbright's "Top Producer" list for the past five years. This year, Bates surged from 9th to 3rd in the country, ranking below only Pitzer (CA) and Smith Colleges (MA) for the Bachelor's and Liberal Arts category. Rival Bowdoin ranks 4th with Williams close behind. With students travelling from Luxembourg to Malaysia or earning their Ph.D in Scotland, what is the secret to Bates' Fulbright success?
The rise in both applicant acceptances is not random. In fact, Bates essentially builds Fulbright candidates from the moment they step on campus, argues Director of National Fellowships Robert Strong.
Strong has been involved with Graduate Fellowships at Bates for the past five and a half years and has observed the rapid increase in Fulbright participation. Since 2011, accepted Fulbright grants have increased five-fold with applicants increasing from 22 in 2011 to 50 in the 2016-2017 competition.
"The Fulbright mission of intercultural exchange aligns really well with the Bates ethos," Strong said to the Student. "The potential was always there, it just wasn't being fully tapped."
The Fulbright program provides grants for individual student research projects or English Teaching Assistant positions, with a handful offering funding for graduate degrees with programs in over 140 different countries. Fulbright is open not only to undergraduates but also to masters and doctoral candidates and young professionals.
At Bates, students gain the leadership experience they need to become ideal applicants. Bates particularly excels in community engagement through their involvement in organizations like Tree Street Youth and Lewiston public schools, as 963 students logged over 80,000 hours of academically-based community work last year. The diversity in leadership also stems from the Peer Writing Center, individual tutoring, PALS, the Math and Stats Workshop, sport captains, and AESOP. In addition to leadership, over 60 percent of Bates students study abroad, giving them a global perspective and often a deep connection to a specific country. Among the 2015 Fulbright recipients, 60 percent studied abroad while at Bates.
Yet perhaps the most unique feature of the Bates Fulbright experience is the extensive mentorship applicants receive throughout the process.
When Strong came on the scene, he introduced some monumental changes that emphasized collaboration between students, faculty, and Strong himself.
The first adjustment was to move the on-campus interview forward before the applicants' mid-October Fulbright deadline. This gives students the time to absorb feedback and improve their proposals. Bates students work with faculty mentors who are usually thesis advisors or faculty members who have worked closely with the student. The faculty mentor will sit in on the interview process and provide a more objective viewpoint for the student, Strong said. Students then receive an "affiliation mentor" who is based in the country of study to also aid in the application process.
"Every year, approximately 20 to 30 percent of grantees are people who are reapplying from previous years," said Strong. "Every research proposal evolves greatly… the project proposal, campus interview, faculty mentors, it's all incredible practice even if you don't get the Fulbright."
Notable Fulbright recipients include Katie Ailes '14, Bates's  first ever UK Fulbright grant for graduate study. Ailes completed her masters on oral tradition in Scottish poetry at the University of Strathclyde. Now with the Fulbright grant, Ailes will continue at Strathclyde for her Ph.D.
"Currently, Nicole Huang '14 is in India researching sustainable farming and Frances Jennings '15 is in China researching popular conceptions of socio-economic success," said Strong to the Student. "Joel Colony '06 is looking at gender equity in EU force deployments.  We currently have Batesies doing ETAs in 11 countries, with multiples in Malaysia and Brazil."
Semi-finalists for this year's Fulbright all heard back in January— there are 22, Strong said.
"The final country results start to trickle in now," Strong said. "So far we are batting .1000." one Fulbright grant offered for a Batesie to go to Luxembourg!"