Bates to Supply Free Menstrual Products to 19 Campus Locations at the End of February
As part of the Period Project initiative, Bates will begin supplying free tampons to the campus community starting at the end of February. The initiative is made possible through a partnership with the nonprofit organization, Aunt Flow, whose products will be placed in dispensers and boxes around campus.
In July 2021, the Health Education side of the Office of Residence Life & Health Education "heard many times from students that free and conveniently located menstrual products are a clear health need across campus," said Andee Bucciarelli. Bucciarelli is the Assistant Director of Health Education & Confidential Sexual Assault Victim Advocate who led the initiative. 
The Period Project also collaborated with the Athletics Department, Facilities Services, Health Services as well as the Office of Title IX, Sexual Respect and Civil Rights Compliance. 
When asked why the Period Project is needed at Bates, Bucciarelli cited the tax on menstrual products in the United States that treats the products as luxury items, "which widens an already existing financial barrier to access for many people."
Bucciarelli also explained that the initiative was motivated by national conversations on this topic, including the state of California signing a bill into law in October 2021 requiring all public schools in the state to stock restrooms with free menstrual products. "It is important to us that all menstruating people who live, learn, work, and visit at the Bates campus can access menstrual products if they find themselves in need." 
Aunt Flow products will be distributed to 19 buildings across campus, including Merrill and Alumni Gymnasium, Frye Street Union, Lane Hall, the Office of Admission, The Ronj, Commons, Chase Hall, Ladd Library and others. For the full list, visit the interactive map. 
For those who don't use women's restrooms, Aunt Flow products can be found in several single-occupancy bathrooms, as well as in certain multiple-occupancy bathrooms on campus labeled men's and women's. 
Since the Period Project is still in its pilot phase, locations with the largest potential impact for the most people — academic and public buildings — were chosen over residence halls and houses, since these shared spaces are accessed by all students, faculty, staff and visitors. Bucciarelli also mentioned that the students they spoke to preferred these locations over residence halls because students are more likely to access their own supply or borrow from a friend in residence buildings. 
Aunt Flow products use 100% organic cotton and do not use any synthetics, rayons or dyes. The packaging, products and wrappers are all made of biodegradable material without any plastic.
"This fits with the overall sustainability plan for Bates. We've been carbon neutral since 2019 and continue to reduce waste as we deepen our commitment to sustainability," Bucciarelli told The Student. 
To provide feedback on the Period Project in its pilot phase, fill out the form here. 
Leave a Comment
About the Writer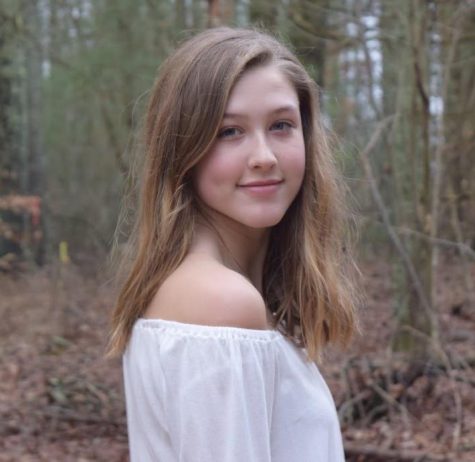 Elizabeth LaCroix, Managing News Editor
Elizabeth is a member of the class of 2023 and is from Richmond, Rhode Island. She is a double major in English and chemistry and is also a member of...