Baldwin, Batwoman and Barely-Avoided Strikes: Hollywood's Bad Week
The death on the set of Alec Baldwin's "Rust" might be the first you've heard of it, but it hasn't been a great week for film and television. When I sat down to write this article, it was just going to be a recap on the strike averted between the International Alliance of Theatrical Stage Employees, Moving Picture Technicians, Artists and Allied Crafts of the United States, Its Territories and Canada (IATSE) and the Alliance of Motion Picture and Television Producers (AMPTP).
But as this week has shown, there's much more to talk about than just strike threats.
It might surprise you to learn that the entertainment industry has been heavily unionized since the Great Depression. While it began in the theater, IATSE and its 366 chapters, called "locals," support many of the behind-the-scenes operators that make film and television possible. IATSE and the other entertainment guilds and unions collectively bargain contracts with the AMPTP, who represents all major film and television studios.
Why have unions persisted in the entertainment industry? Well, entertainment is a gig economy. The unionization of the different entertainment domains allows members to bargain collectively with studios and theaters to set standard work hours, wages and benefits coast to coast.
Unions also help provide benefits like health insurance. For the 2019-2020 theatrical season, less than 40% of the membership of the Actors' Equity Association, which represents theatrical actors and stage managers, had contracts in place to work prior to the theater shutdowns — and this was an increase from previous years. In such a cut-throat industry, unions become essential providers of basic necessities for members in between contracts.
So what happened with IATSE, and how does this tie into Alec Baldwin?
On July 31, the current contract expired between IATSE and the AMPTP. The contract was temporarily extended to Sept. 10, but negotiations stalled after that.
On Aug. 1, the Instagram account @ia_stories began sharing anonymous stories from various IATSE members about their experiences on film and television sets in a manner similar to @dearpwi and @blackatbates. As of Oct. 22, the account has over 1,000 stories describing, among other things, severe burnout, work days averaging 14 hours in length and "rolling lunch" instead of a full break.
In response to such stories and stalled negotiations, the 60,000 eligible members of IATSE working on film and television sets voted on the possibility of a strike. With a 90% voter turnout, nationwide support for striking hit 98%. Each of the 36 locals voting had to have at least 75% of members supporting in order to be considered as authorizing a strike. All 36 hit at least 96%.
On Oct. 13, it was announced that the strike would begin on Oct. 18 if a deal was not reached. It was slated to be the largest entertainment strike since the 2007-2008 Writers Guild of America strike that lasted 14 weeks, which interrupted production industry-wide.
Most shows that air on network TV between September and May are in production from approximately July to April. Therefore, not only is a lot of filming currently occurring on schedule, but many studios are additionally trying to catch up on filming the TV shows and movies that were interrupted by the pandemic.
The strike was averted on Oct. 16 with a tentative agreement reached by IATSE and the AMPTP. Some wins in the agreement include a living wage, a holiday on Martin Luther King Jr. Day and increased lunch penalties, meaning that studios that don't stop for lunch have to pay a penalty for each employee that doesn't get a food break.
This agreement has not yet been voted on. Recent developments, however, don't bode well for its success.
In the last week, two major stories have come out related to set safety. The first, which occurred on Oct. 20, are allegations by actor Ruby Rose (they/she) over conditions on the set of The CW's "Batwoman," produced by Warner Bros. Television (WBTV). Rose starred as Kate Kane/Batwoman in the show's first season. They announced in May 2020 that they would not be returning to the show, with the mantle of Batwoman taken on by a new character in the show's second season.
Rose opened her tell-all Instagram stories by alleging sexual misconduct from former WBTV chairman Peter Roth. She then went into detail about an on-set injury she suffered during stunt work. Rose herniated two disks in her back and had to have emergency surgery, which placed her at risk of severing her spinal cord and being permanently paralyzed. Roth allegedly told Rose that they had to come back to work ten days after surgery or the whole cast and crew would lose their jobs and it would be her fault.
In a further look at safety conditions on-set, Rose stated that one crew member suffered third degree burns while filming and those present "were given no therapy after witnessing his skin fall off his face." She also brought up an incident in which production assistant Amanda Smith was paralyzed on set last March. According to Rose, WBTV offered no monetary support to Smith despite it being a workplace injury.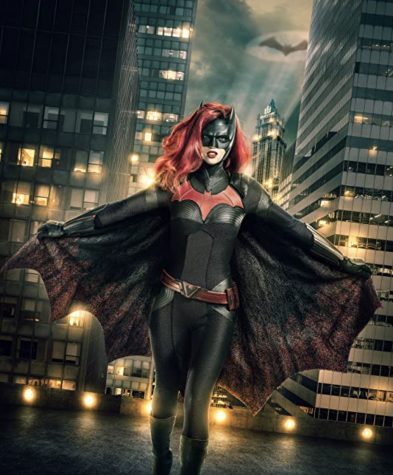 Smith's accident occurred just days before the COVID-19 pandemic shut down multiple film and television sets, including "Batwoman." Rose alleged that "Batwoman" showrunner Caroline Dries insisted on continuing filming despite the shut downs, particularly for other WBTV-produced The CW series, and this insistence led to Smith's paralyzation.
At the end of Rose's statement, they wrote, "I do this and say this now because this isn't a crazy, out of this world freak incident nor is it even half of it. I'm speaking up because IATSE…reminded me that nothing will change if nothing changes…our industry needs a lot of work, it needs to change dramatically and people deserve to be less afraid." You can read the full account of Rose's allegations here.
WBTV and several of Rose's co-stars have denied her allegations. A supposed "Batwoman" production assistant, Alexander J. Baxter, has elaborated on some of Rose's on and off set behavior that may have been influential in her firing.
Rose stated in a new series of Instagram stories, featuring various emails and messages between her and production team members, that she did not remember Baxter and could not find his name on any call sheets, aka attendance records, from production. CBR, who originally published Baxter's claims, insists that they vetted him as an Arrowverse (which includes "The Flash" and "Arrow" series, among others) production member.
While Rose's allegations have yet to be corroborated by other sources, the need for dramatic change in set safety and procedures is apparent due to the events that occurred on the set of "Rust" this past week. Production on the Western film was halted indefinitely on Oct. 21 after actor and producer Baldwin misfired a prop gun — which is still a real gun — striking director Joel Souza and killing director of photography Halyna Hutchins, a member of IATSE Local 600.
It was originally reported that because the weapon Baldwin misfired was a prop gun, Souza and Hutchins were struck with blanks. IATSE Local 44, who, among others, represents propmasters and propmakers, stated in a letter to members that the gun had fired a "live round." This is an industry term that indicates the gun had any type of ammunition, including blanks.
The live round was confirmed in court records submitted by the Santa Fe County Sheriff's Office on Oct. 22. However, whether or not the gun contained blanks or some other projectile remains to be clarified.
Baldwin had been handed the gun by first assistant director Dave Halls, who believed it to be "cold," or empty. Halls was accused on Oct. 24 of allowing unsafe working environments by former coworker Maggie Goll, a prop maker who worked with Halls on the Hulu anthology "Into the Dark."
It was also revealed that this was the third such gun misfire on the "Rust" set. Allegations have come out against the film's armorer, Hannah Gutierrez-Reed, for unsafe behavior on set. As the armorer, Gutierrez-Reed was responsible for gun safety and loading on set. This was only her second film as head armorer.
Finally, just hours prior to the shooting, the film's camera crew, all IATSE members, walked out and were replaced with nonunion members in order to keep shooting. Crew members had expressed concern over gun safety, COVID-19 protocols, late paychecks and the loss of hotel rooms in Santa Fe that were going to be paid for by the production. Instead, camera crew members were being asked to make the 50-mile drive from Albuquerque to arrive on set at 6:30 a.m. and after a 12 or 13 hour day.
As of Oct. 24, IATSE has not publicly redeclared intentions to strike. However, they have expressed the need to continue to increase safety on set.
Once again, the deal reached between IATSE and the AMPTP is not yet in effect. The agreement that averted the strike was for the Basic Agreement, which covers all IATSE workers in Los Angeles. The Area Standards Agreement, which includes all other localities — including New Mexico, where "Rust" was shooting — is still in negotiation. Vancouver, where "Batwoman" shoots, has an IATSE chapter, but their contract is negotiated with the AMPTP as part of the British Columbia Council of Film Unions.
Only once those negotiations have completed and language has been finalized for both agreements will information be disseminated to members and voted upon. Until then, the future of set working conditions for IATSE members remains somewhat up in the air.
In the meantime, production on "Rust" remains suspended indefinitely. Baldwin is said to be cooperating with authorities. Besides Rose's new Instagram stories, there has been no further statements regarding "Batwoman," the Arrowverse, The CW or WBTV in general.
Leave a Comment
About the Writer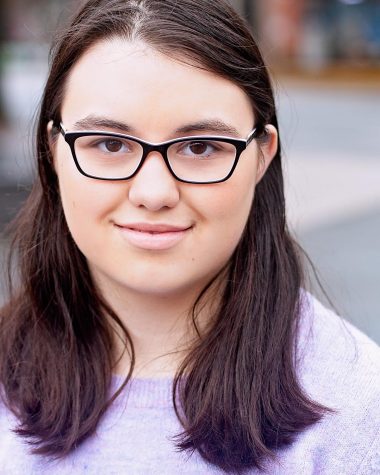 Olivia Dimond, Managing Arts & Leisure Editor
Olivia Dimond is a junior from Richmond, Virginia studying theatre and education. In addition to working with The Bates Student, she is a tour guide and...