Corinna Vallianatos Brings "Origin Stories" to Literary Arts Live
On Wednesday, Oct. 6, the English department hosted their next installment of Literary Arts Live, a monthly series featuring writers reading and discussing their work. This month's session was moderated by Lecturer in English Jessica Anthony and featured fiction author Corinna Vallianatos via Zoom webinar.
Vallianatos' collection of short stories, titled "My Escapee," won the 2011 Grace Paley Prize for Short Fiction. Her first full-length novel, "The Foreland," was released in October of 2020. Her stories have been published widely, including in "McSweeney's," "The Kenyon Review" and more. She is a creative writing professor at Claremont McKenna College in California.
Vallianatos is currently working on a new collection titled "Origin Stories," and for her reading, she shared a forthcoming story from the series: "Fainting Studies." She described it as a story about "female friendship, the desire to make art and a badly behaved dog" before launching into the tale.
Told in first-person, "Fainting Studies" centers around two friends — the narrator and the narrator's friend, who is in the process of working on her second film — settling into middle-age. They have not spoken in a while. The story opens with an informal viewing of the friend's second film, but just what it's about is withheld until about the midpoint of the text. 
Eventually, readers learn that the filmis a dramatization of the event that made the two friends initially stop talking. The narrator, expectedly, doesn't quite know what to do about it.
What did happen between the two, you ask? Well, the friend, recently divorced, went away to a hot spring. The narrator dogsat her poodle. At the dog park, the poodle bites the neck of a small dog enough to bleed. The friend rushes home and gets upset, and the two don't speak until the narrator is invited to the film viewing.
After the reading, Vallianatos discussed what Anthony described as the "genesis and germination of the story." Vallianatos said that she wanted to "write about shame and creativity and how those two sorts of impulses go hand in hand." The filmmaker in the story is somewhat inspired by a real filmmaker Vallianatos knows.
In turn, Vallianatos based the narrator, a writer, somewhat on herself. She explained that "[she] wasn't going to give [herself] the disguise when [she] wasn't giving it to the other character in the story."
In the writing world, there's a sort of taboo of writing about writers. Vallianatos said she's had stories be rejected before for having writers in them. "It always struck me as a little strange because what world do writers know better than the one we're sort of mired in?" she asked.
Vallianatos began her career in poetry, so she is very drawn to sentence-level details rather than big, overall structural edits. She's felt herself leaning back on some of her more "poetic inclinations" as she works on her new collection.
Her writing process begins with an interesting facet of character. She doesn't like to ask "what if" types of questions about her work because she finds them too plot-heavy. Instead, she likes to ask questions like, "How can this sentence sing? How can this character be more unexpected? How can I arrive at truth in a more circuitous way?"
Vallianatos doesn't like to outline, either, because then "composition would be agonizing." The "not knowing" is her favorite part.
There is not yet a publication date for "Origin Stories," but you can find "My Escapee" at your favorite bookshop or through the library's CBBCat. The next Literary Arts Live will be held virtually on Wednesday, Nov. 3, and will feature poet Ada Limón.
Leave a Comment
About the Writer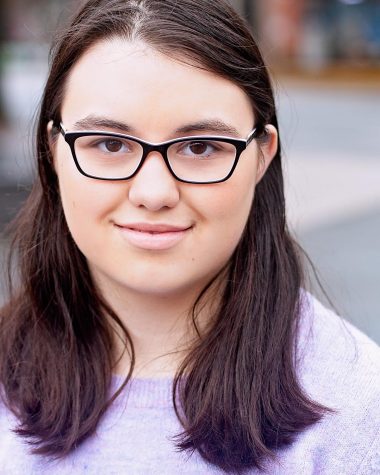 Olivia Dimond, Managing Arts & Leisure Editor
Olivia Dimond is a junior from Richmond, Virginia studying theatre and education. In addition to working with The Bates Student, she is a tour guide and...