Books To Snuggle Up With This Fall
Autumn is my favorite season for a multitude of reasons — it's colorful-tree season, crunching-through-fallen-leaves season, apple-picking season, pumpkin-carving season — but most of all it's because it's cozy-up-under-a-blanket-with-a-mug-of-tea-and-a-good-book season.
I've always seemed to read most voraciously during the fall, and I enjoy adding new books to my list every year. More than that, though, I love telling other people about my past favorite books, spreading the joy of a particularly good story and having someone to talk it over with.
In the spirit of enjoying new books this autumn, I'm delighted to share a list of some of my favorite novels of all time, ranging from science fiction and fantasy to historical fiction and realism. (If you happen to read any of these books, please hit me up and geek out about them with me.) Hopefully one of these books will worm its way into your dorm room or under your fuzzy blanket this autumn, alongside a good cup of tea. Enjoy!
"The House in the Cerulean Sea" by T. J. Klune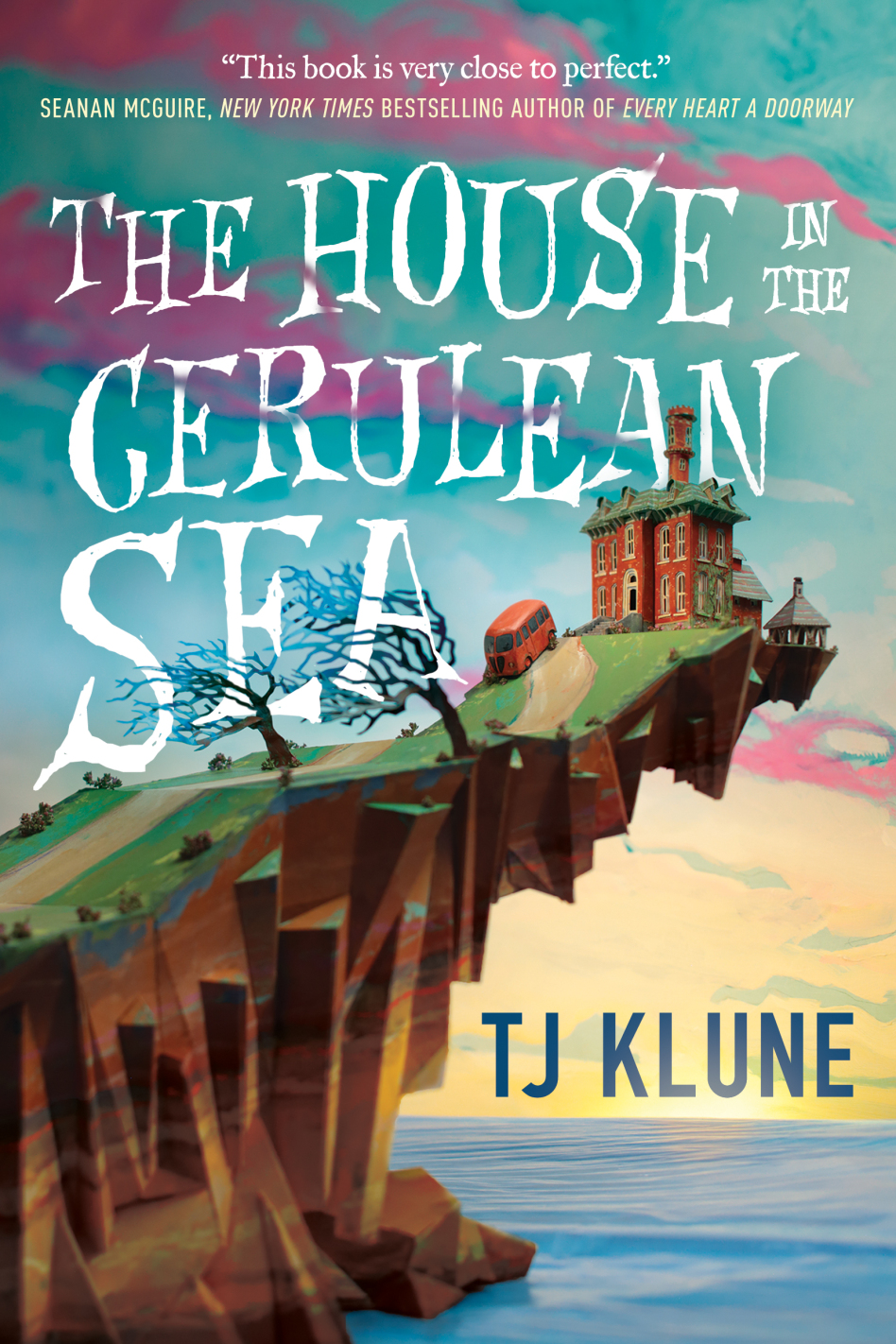 Everybody needs a fairytale sometimes, and this delightful novel is the perfect blend of the fantastical and the relatable. Stuffed with a vibrant cast of nonhuman characters who still manage to reveal and comment on the complexity of human emotion, "The House in the Cerulean Sea" is one of the comfort books I turn to whenever I need a pick-me-up.
The story centers on Linus Baker, a caseworker employed at the Department in Charge of Magical Youth. His job is to ensure that orphanages for young magical creatures are up to par. One day, he's sent to an orphanage on an island — the titular house in the cerulean sea — where he meets a gang of children that include a female gnome, an unidentifiable creature who longs to become a bellhop, a wyvern named Theodore and the Antichrist.
As time goes on, Linus feels himself growing more attached to the children and their caretaker. He struggles to decide whether to uphold the strict system of bureaucracy and objectivity that his job demands or whether to fully embrace the children.
The book touches on timely themes of prejudice and discrimination: Linus is a gay man trying to counter hatred and fear directed at children who are a little different than the average human. "The House in the Cerulean Sea" has a triumphant ending; it is truly a breath of fresh air to read a story that ends so positively. This is a delightfully cheerful book that I fall deeper in love with every time I read it.
"The Invisible Life of Addie LaRue" by V. E. Schwab
This one has been getting some hype on BookTok, and I'm here for every second of it. This piece is simultaneously one of the most beautifully-written books I've ever read and one of the most profound; it is thematically complex and yet an effortless read. "The Invisible Life of Addie LaRue" is a gently profound story about love, loss and what it means to make your mark on the world.
The titular protagonist, Addie, is a late 17th-century commoner. Against her wishes, she is set to be married. The evening before her wedding is to take place, Addie runs off, encounters a god of the night and makes a life-altering deal: she will live forever, but nobody will ever be able to remember her. The minute she leaves someone's presence, they'll forget they ever met her. 
Addie sets off to carve out a place for herself in the world anyway. The book alternates between the late 1600s and the 2010s until the dual timelines meet in the middle. Addie navigates her way through an ever-changing world without a single companion except for yearly visits from the god she's sold her soul to. Her life takes on a sort of monotonous routine as she passively accepts her fate — until she meets someone who can remember her.
This is a gorgeously-written piece about what it means to be forgotten, but more to the point, it's about the many ways in which a single person can change the world without being a household name. The only name in this book that deserves such recognition is Schwab's. As per usual, she has crafted a lyrical and beautiful story that reveals truths we can all understand, even in a world we can't imagine.
"My Grandmother Asked Me To Tell You She's Sorry" by Fredrik Backman
My favorite part about this book is its voice. Narrated from the point of view of seven-year-old Elsa, "My Grandmother Asked Me To Tell You She's Sorry" is a painfully poignant story about a young girl coping with the death of a grandmother who told her stories about magical kingdoms. The simplicity of the prose, coupled with the profound insight of an empathetic child, makes this a masterful book.
When Elsa's grandmother, who raised her telling stories of magic and wonder, dies, Elsa is left stunned. She knows that magic is still real because Granny told her so, but she struggles to connect with it. In a determined attempt to discover who her grandmother really was, Elsa sets off on a journey that is at once mundane and fantastical, tracing her grandmother's life and discovering all the people she has touched in ways both good and bad.
This story seamlessly blends fantastical and realistic elements, yet it is not a fantasy story — Elsa simply sees a world brimming with magic that intersects with the kingdoms in her grandmother's fairy tales. The blurring between the real world and that of fairy tales can be a bit alienating for us adult readers who have forgotten how to see magic in the mundane. But the gentle, quietly steadfast narration of Backman's young protagonist reminds us that the world is brimming with stories, if we only remember to tell them.
"
The blurring between the real world and that of fairy tales can be a bit alienating for us adult readers who have forgotten how to see magic in the mundane. But the gentle, quietly steadfast narration of Backman's young protagonist reminds us that the world is brimming with stories, if we only remember to tell them."
— Maple Buescher, Contributing Writer
This is a beautiful book that will be enjoyed by lovers of character-centric novels, profoundly emotional stories about relationships and family and stories that contend with the uniquely brilliant worldviews of children.
"Nine Perfect Strangers" by Liane Moriarty
This book is at once emotionally gutting and laugh-out-loud hilarious. A rip-roaring novel, "Nine Perfect Strangers" perfectly encapsulates what Liane Moriarty does best: find the moments of humor and profundity in ordinary life.
The novel follows nine perfect strangers as they arrive at a supposed health resort that ends up changing all of their lives in completely unexpected ways
The group includes a down-on-her luck novelist, parents with their teenage daughter reeling from her twin's suicide, a retired soccer player and a couple struggling after winning the lottery. Each person becomes the point-of-view-character for a few chapters. This leads to hilariously unreliable narrators and wildly funny dramatic irony. Two characters, for instance, mentally refer to each other as "the serial killer" and "Crazy Lady," unbeknownst to everyone except the reader.
However, the leader of the health resort isn't who the clients have been expecting. Masha is an immigrant from Russia, raised on shortages, grit and no patience for softness. Her exercises for the group grow steadily more worrying, until the week comes to a violent and unexpected finale.
Masha's characterization in the novel is excellent, as are all of the characters'. Moriarty's gift for characterization and for making every single character sympathetic yet flawed is the backbone of this novel and the reason why it is such an engaging read. The plot is solid; the characters drive the work into the realm of "masterpiece." This is a brilliant book that will make you laugh, then cry, then rush to your computer to watch the Hulu adaptation. This is a story that will stay with you for long after you close the book.
"Ender's Game" by Orson Scott Card
When I first read "Ender's Game" at the age of 11, I was captivated by all the ways in which the book's world was different from my own: the impending alien invasion, the history of intergalactic war, the futuristic spaceships, the zero-gravity laser tag.
What endears the book to me these days, though, are all the ways the book's world feels utterly familiar: the gifted child ostracized for his intellect, the teachers struggling to weigh the needs of the many against the needs of the few, the teenage girl who hopes to rise to global prominence as a writer, the feeling that the world is under threat. These themes are what make me keep returning to "Ender's Game," and why I consider it one of my favorite books ever.
The novel follows Andrew "Ender" Wiggin from ages six to 12. During this time, he's plucked from his home, sent to a military commander-training school in outer space, alienated and isolated until his psychology has been distorted into the apparently-perfect mentality for a young commander tasked with leading human forces into the "Third Invasion".
The book is well-plotted, with one of the best twists in literary history. It touches on a vast myriad of themes, from human individualism and the power of diverse minds to the intersection between nature and nurture to how what we think of as "games" are really anything but.
At its heart, "Ender's Game" is a coming-of-age story about one young child growing up in a world that is determined to shape him into what it needs to survive. This is a must-read for any sci-fi fan, but also for anybody interested in philosophy, psychology or character-centered stories.
"The Dictionary of Lost Words" by Pip Williams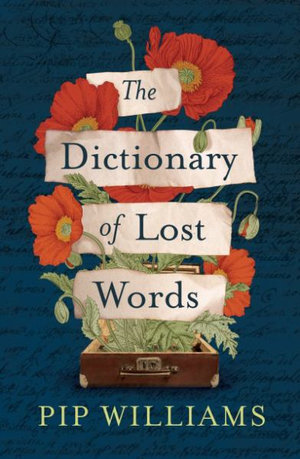 Here is a fact: In 1901, the publishers of the Oxford English Dictionary discovered, thanks to a reader's letter, that the dictionary had omitted the word "bondmaid."
Here is Pip Williams' fictional explanation: The slip that the word was printed on tumbled off the work table and was pocketed by a lexicographer's young daughter. This is our introduction to Esme, the narrator of "The Dictionary of Lost Words," who becomes infatuated with language as she grows up alongside the first comprehensive English dictionary.
This book is a story about words, but it touches on so much more. Central to its plot are themes of feminism, social justice, class equality and who gets to leave a mark on the world — and who decides what marks are left. Per the dictionary's rules, the only acceptable words are those that have been written down, and Esme quickly discovers that this inherently means that words used by women, illiterate individuals, lower-class people and all those whose vocabulary is not considered socially acceptable or valuable are excluded.
Esme thus sets off to collect her own dictionary, documenting the language used in the places she frequents. Esme's hunt for new words takes her on a wild ride through suffragette protests, anarchy meetings, gilded theaters and working-class markets, where she befriends all sorts of people from all walks of life.
Esme's love of words is mirrored in Williams' beautifully lyrical prose, which borders on poetic. Highly recommended for all historical fiction fans or for anyone in need of a sweetly empowering story about a determined protagonist making her way through the gritty world of nineteenth-century London.