El Pocho's: A Triumph in Simplicity and the Best Damn Burrito I've Ever Had
You may be thinking, "Who is this Robby dude to tell me what food is good?" but look. I have no concrete proof, but I am very good at eating. I worked as a line cook over the summer, I've been cooking my whole life, my mother is Sicilian and I have eaten my way around every city I've ever lived in and I have done it well.
But you are still correct in your skepticism. I am just some guy who likes to eat. That's it.  You can disagree with my opinion, and you can take it with a grain of salt. In fact, I encourage you to do so.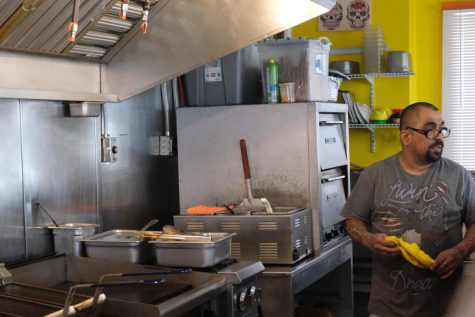 Please take these reviews within the context of the establishment. I am not going to rob a business owner of five stars because they don't have cloth napkins and complimentary caviar.  I'll definitely review some places like that, but just keep in mind that I'm really in this to support Lewiston and Auburn businesses that I love. It's sad to blow up the spot, but in the era of COVID-19, it has to be done. The great Vince Staples once said, "A horror movie not supposed to have good lighting, bro," and he's right. Not everything is graded on the Michelin Guide, people.
Now that that's done with, let's get into the actual review.
I have been extremely fortunate in my life to eat some really incredible Mexican food.  I've spent many an August eating my way through the neighborhoods of Isla Mujeres, an island off the coast of Cancun. I've also spent time in Los Angeles and eaten at a Mexican restaurant on the Michelin Guide more than once. I have eaten some really incredible Mexican food, and I'm here to tell you that the best burrito I've ever had is at El Pocho's on South Avenue in Lewiston, annexed to the Coast to Coast gas station. Make sure you call ahead and get a carne asada burrito with a side of guacamole.
I sat down with Yolanda, one of the owners of El Pocho's, along with her brother. They got their start in America when they left Mexico to work on an egg farm in Turner.
"We left the egg farm and started working in restaurants. We worked for other people for over 15 years and thought, 'Why don't we try it ourselves? [Yolanda's brother has] always been a cook his whole life.'"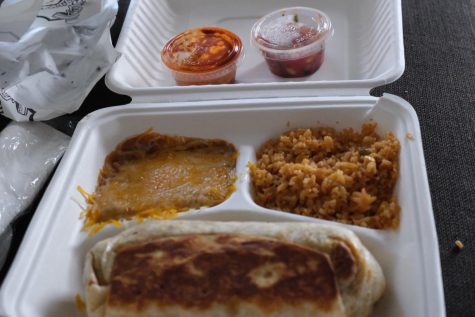 After an exchange in Spanish my caucacity prevented me from comprehending, Yolanda's brother answered that he'd been cooking for over 20 years. "He started when he was 12," Yolanda continued. "Taco stands in Mexico." After nearly two decades of unbelievably hard restaurant work — I've been a line cook, trust me, it's unbelievably hard — they opened El Pocho's, a name that nods to a nickname for Yolanda's son, who's half American and half Mexican, or pocho.
In my own Italian American world, there is a balancing act faced by restaurant owners of staying authentic to your own culture and appealing to the masses. There are very strict rules in traditional Italian cuisine. No cheese on seafood, no nontraditional pizza toppings — I ride or die on soppressata and funghi, myself. You want to stay true to your roots? Great. You want a horde of people in your restaurant? Start making a buffalo chicken pizza.
I asked Yolanda if she had faced anything similar, and she explained that while her dishes at El Pocho's aren't 100% true to Mexico, there's still room for home.
"So, the food that I grew up with, we usually try having specials, that's where those come in. So that'll be more freestyle food. On Saturdays, we offer a more home-cooked meal, because my mom works. She'll make home-cooked tortillas, and all this stuff that reminds me of home."  
Pro tip: On Saturday mornings, they've got huevos rancheros. Everything at the restaurant is great, but I'd kill for those huevos rancheros.
I'm not sure how I'd describe the flavor profile. Is bliss a flavor profile? The rice is warm and fluffy, the beans have an incredibly deep flavor and a perfect texture and the carne asada is always cooked perfectly and marinated in what I can only assume is crack cocaine.
"
El Pocho's itself embodies the spirit of their food: doing a lot with a little.
Also, you know that thing where the burrito is grilled on a flat top before they give it to you all crispy on the sides? I love that, and they do that. Things like homemade tortilla chips, an incredibly unique salsa that I suspect has watermelon in it and a creamy, spicy guacamole are just cherries on top of the proverbial cake — and the literal burrito. These people know what they're doing.
Mexican food has an incredible ability to be exceedingly simple and incredibly complex all at once. How can something made with nothing but masa, a skirt steak, rice and beans be so incredibly delicious? I mean, the answer is spices and preparation, obviously, but let me go off real quick. El Pocho's itself embodies the spirit of their food: doing a lot with a little. In a perfect world, this would be a three-story restaurant filled to the brim with customers every day.
But it's not. It's annexed to a gas station that doesn't let them sell drinks. Which, by the way, let them sell drinks; no one cares about the convenience store. The only reason I even get gas there is because of how much I'm at El Pocho's. Know your place. But I digress.
The point is, they persevere. In a tiny kitchen robbed of beverage capability, they put out incredible products every single time. They don't just make do with the simplest of situations, they absolutely excel in it. This is a five-star review. Great people, great story, great food. Get down there right now.
View Comments (17)