Abby Segal Brings her Magic to Penn & Teller
It's not unusual for Abby Segal '23 to be seen walking down College Street at three in the morning carrying a big pile of seemingly random objects. In fact, it's quite typical. Segal, who has been practicing magic for nine years, spent this fall intensely preparing for the most important performance of her career, a slot on Penn & Teller: Fool Us.
The show, which runs on the CW network, has seven seasons and over 90 episodes. Segal's episode premiered on Feb. 26 and featured a brand new, never before seen trick that she has spent over three years working on. 
Segal, originally from Chelmsford, Mass., started doing magic after her Sunday school teacher showed her and her twin brother a few tricks. She eventually became his assistant, making balloon animals and going to various shows with him.
"Once a month I would have my parents drive me to a far-away magic store, [where they would] drop me off, and I would just go there and have a shopping spree," she said. "I would get DVDs and books."
"
I think it's weird to say I want to be a magician when I grow up, which is what's held me back from revealing to myself that that's what I want to do."
Although it started as a hobby, Segal has recently been considering pursuing magic professionally. She performed shows every summer, but has been focusing on networking during the COVID-19 pandemic.
"I think it's weird to say I want to be a magician when I grow up, which is what's held me back from revealing to myself that that's what I want to do," she said. "I don't see myself going to weddings, Bar Mitzvahs, or anything like that."
Instead, Segal says she could see herself using magic as a form of therapy for others, or traveling the world and connecting with people. She also wants to combine it with art or writing.
"My ultimate goal would definitely be a Discovery Channel show," she stated. "I would love to travel the world and perform for people in different parts of the world. Eventually it would be kind of cool to have a show that stays put."
Segal's experience on the Penn & Teller show helped her understand the workings of a magic show. It wasn't an easy journey, however. When she first applied to be on the program during her senior year of high school, she was rejected. 
"My junior year of high school I decided I would work on one magic trick for the whole year to get on the show," she told The Student. "I really thought I was going to get on the show, and I didn't, which was really sad."
Segal became so busy during her senior year of high school that she eventually forgot about the opportunity. But, once she started quarantining in March, she decided to try again.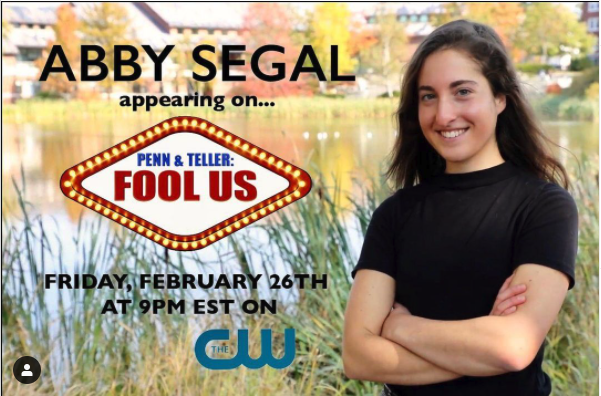 "It's a secretive Gmail account that's not publicized," she said. "I saw they were holding auditions again, so I submitted a different trick."
Rather than using a videographer like she did her first time, Segal instead opted to have her mom film her audition. This time, she was accepted, except the producers requested she perform the trick from her original audition instead of the new one.
To prepare for her television debut, Segal sometimes stayed up until three in the morning, dragging her magic equipment across campus.
"School always comes first," she said. "But the module system helped me a lot, because I was only focusing on two classes. I would do schoolwork, practice the trick in Olin, and occasionally have a call with the producers."
Segal, a psychology major and rhetoric minor, has used her classmates as guinea pig audience members. She recalls even performing a trick in front of her rhetoric class as practice.
While she developed a busy schedule, Segal found the work to be "refreshing" since she lacked structure during quarantine.
The show filmed during the three day break between Module A and Module B this fall, which made it easier for Segal to travel. Because of COVID-19 restrictions, there was no live studio audience, meaning she had to think through her trick differently. 
"It felt like more of a conversational piece and less of a performance," she said. "When doing magic, I kind of like to feel out the audience, but this time it was just for Penn and Teller sitting on the stage."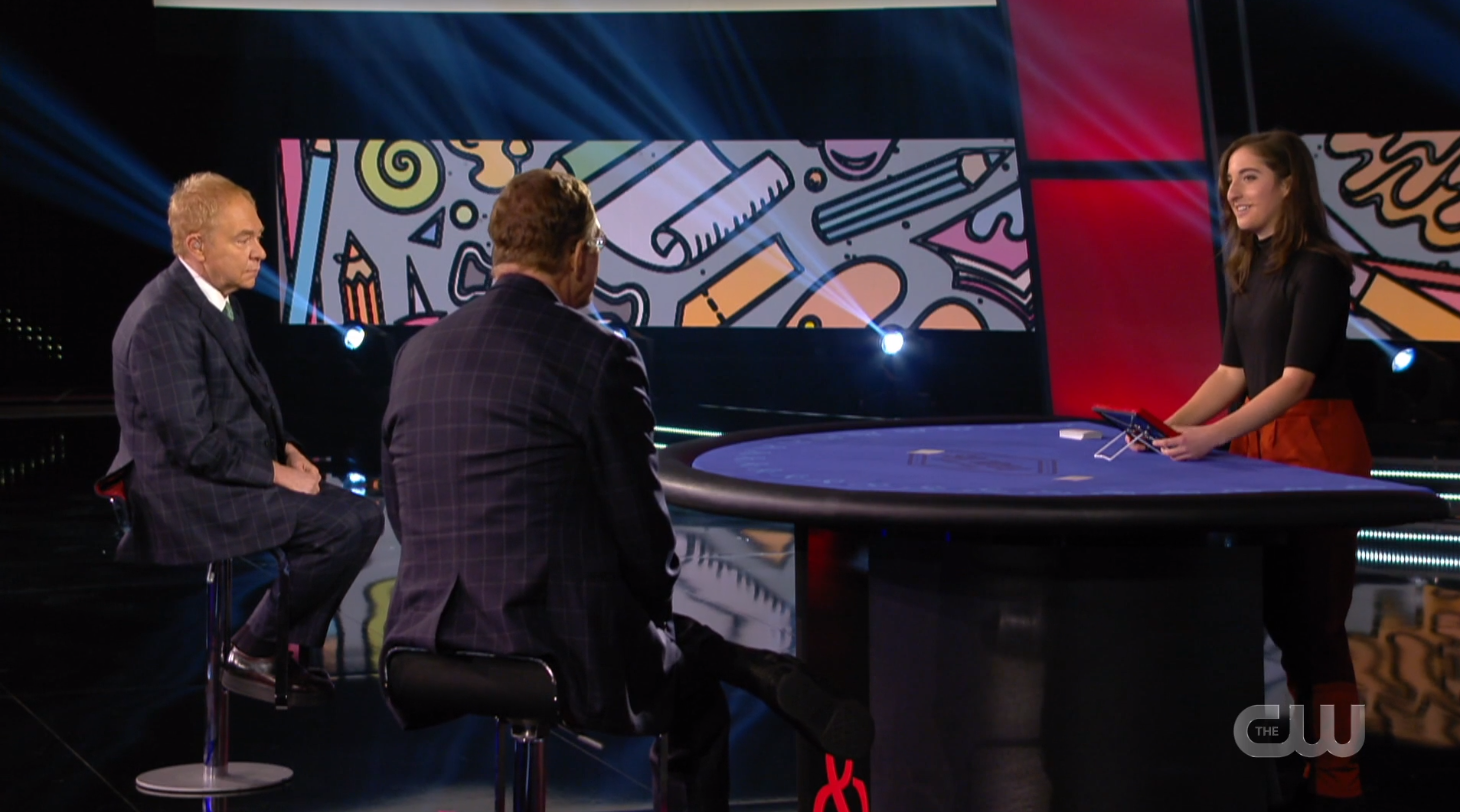 Segal added, "I've done video stuff before, so I know that there's different magic types that work better with different [forms of] media."
While some tricks might work better on Instagram, others are only successful in front of an audience, she said.  
"You have to adjust to any kind of venue and performing area. I knew what to expect, just Penn and Teller, so I felt more comfortable," she noted.
Being able to connect with the hosts was a dream come true for Segal, whose favorite part about magic is the connections she forms with the audience.   
 "I love the performing aspect where you realize, 'I just made that person feel that way,'" she said. "People remember it; it becomes a really intimate thing. I think in high school I was shy about it, but now I've realized how it can make people feel good."
View Comments (1)
About the Writer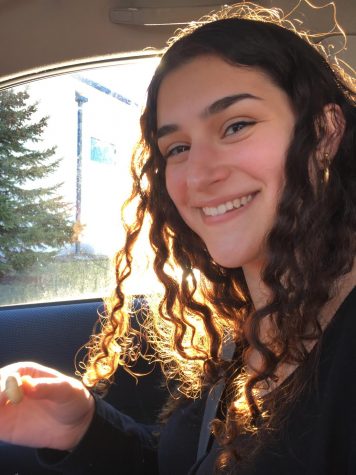 Ellie Wolfe, Editor-in-Chief
Ellie Wolfe is a senior from Northampton, Massachusetts, majoring in history and minoring in Spanish. She is currently working on an honors thesis investigating...