"Safaera" Highlights Bates' Hispanic and Latinx Artists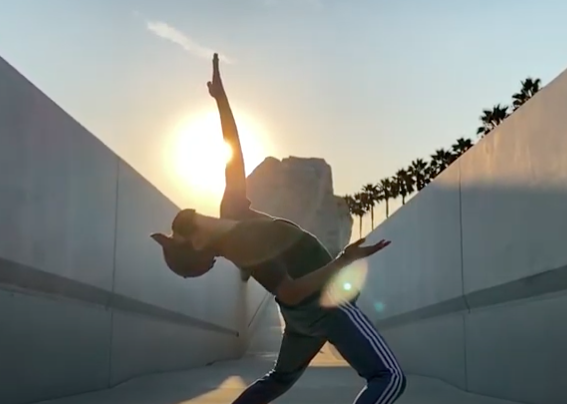 Hispanic Heritage Month will come to an end on Oct. 15, but Latinos Unidos and the Carribean Students Association (CSA) wouldn't let the month pass without a celebration of the Hispanic/Latinx community on campus. Safaera, held last Friday, Oct. 2, combined performances with an examination of what it is like being a person of color on campus.
Due to the strict operating procedures in place for artistic performances, Latinos Unidos and CSA got creative with their production medium. Acts and discussion questions were pre-recorded and edited into a video shared via Zoom. The clubs took full advantage of the platform and combined the talent show with a discussion about how it feels to be Hispanic and Latinx on campus. Members of the two executive boards answered questions about cultural stereotypes, staying attuned with their cultures on a daily basis, and showing cultural pride.
After the first half of the video, all attendees were sorted into breakout rooms to share their thoughts on the video, with questions to help guide the discussion. One asked participants to describe the video in one word, and answers included praise like "illuminating," "orienting," "unidos," Spanish for 'united,' and "thought-provoking." I had to agree. I had never heard most of the stereotypes students shared, for example, and it had me reflecting on how race conversations in America focus predominantly on the black/white divide.
Once the breakout rooms were closed and the group reconvened, five pre-recorded performances were shared. Rachel Retana '22, of Chicago, Illinois, shared an open narrative about her experiences being Mexican on campus. While she expressed bouts of homesickness, she also shared these feelings gave her a drive to keep moving. It was an open and earnest story, and it served as a perfect bridge between the discussion section of the evening and the performance section.
Next, Erick Gredonia '21, from North Hollywood, California, shared a dance video recorded in Los Angeles over the summer. The piece, entitled "Ode to LA," is a site-specific performance recorded on the streets of Los Angeles and set to Lana del Ray's "LA Who Am I To Love You." Gredonia cuts together an exploration of the sights with beautiful movement sequences, all entirely while wearing masks. The piece, which was also shared as part of the August 2020 L-A Arts Walk, can be viewed on YouTube.
In back-to-back performances, Bates College Student Government President Perla Figuero '21 and CSA co-president Genesis Paulino '21 recited poems. Figuero read Elizabeth Acevedo's spoken word poem entitled "Afro-Latina," drawn from Acevedo's personal experiences. English and Spanish were interwoven in the piece to tell a story of how shame grew into pride. Like Figuero, Acevedo is Dominican, and Figuero shared that the poem helped inspire her to start embracing her natural hair.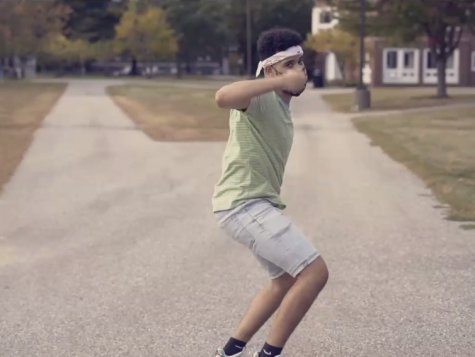 Paulino read Prisca Dorcas Mojica Rodriguez's open letter "Dear Woke Brown Girl." The piece asks the titular woke brown girl to hold on and keep shining, even when both her own and the dominant culture don't know what to do with her. After, Paulino thanked everyone for their support, since recitation was not something she was used to, but she carried herself with just as much grace as Figuero, who is a theater and rhetoric double major and has performed in two mainstage productions.
The final performance of the night was a dance performed by Dawrin Silfa '21, filmed in front of Smith Hall. Like Gredonia, Silfa was masked, but Silfa's piece was starkly different in content. A site-specific piece is sometimes used to refer to any dance piece not in a theater, but the specific part means the performer(s) are directly interacting with their site, which was not the case in Silfa's dance. Instead, the outdoors served as the back-drop for Silfa's hip-hop inspired piece.
All in all, Safaera was an informative and fulfilling evening of performance. It was enjoyable to not only watch people making art, but also learn about the Hispanic and Latinx experience on campus. Throughout the rest of the year, let's hope these artists continue to share their creativity and stories with the rest of campus.
Leave a Comment
About the Writer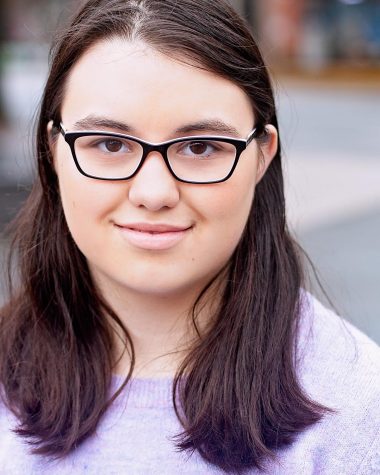 Olivia Dimond, Managing Arts & Leisure Editor
Olivia Dimond is a junior from Richmond, Virginia studying theatre and education. In addition to working with The Bates Student, she is a tour guide and...