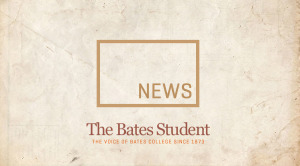 March 15, 2017
Bates Dining Services has announced that starting this Short Term, there will be no more paper cups in Commons. The 7.5 ounce plastic cold beverage cups will be replaced with 12 ounce cups, reusable 12 ounce hot-beverage mugs will be made available for in-Commons use, and each student wil...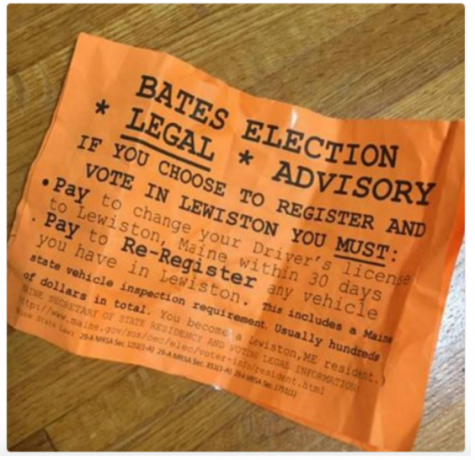 Amar Ojha and Noah Levick

November 9, 2016
Sunday morning students encountered bright orange leaflets reading "BATES ELECTION LEGAL ADVISORY." The word 'legal' was underlined and had stars around it to add emphasis. Below that were two categorically false statements. First, students wanting to vote must change their driver's licenses to...