What Commons Needs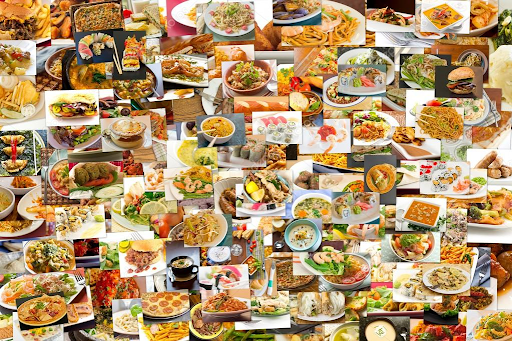 Andy Xu , Contributing Writer
April 5, 2023|377 Views
Before I enrolled in Bates, I relied on Niche—an institution that ranks and compares colleges regarding students' college experiences—to finalize my decision. Not hard to find, Bates College ranks the national top 10 best food in the US, with a rating of A+ on its campus food. 
Commons, as the only dining hall at Bates, provides every student with healthy meal choices and an unlimited meal plan. It also supplies flexible spaces inside, including the Fireplace Lounge and meeting rooms on the second level, in which student organizations, campus events and individuals love to spend time. 
Here are some anonymous reviews on Commons: 
"Dining at Bates is genuinely incredible for a college." 
"There aren't many colleges whose food rarely gets old like Bates; going to Commons is probably one of my favorite parts of the day just because there's so much variety." 
"The best college food I've had, I'll never get bored." 
I was excited, and fascinated, by the food Commons can provide. But having lived at Bates for more than half a year, the food options provided by Commons seem to be stagnant. Still, it's undeniable that the food was the best during orientation week, or maybe that was driven by a sense of novelty. Overall, I propose that the food options can be more diverse and fancy, with less repetition. 
That is, we need more iconic international food, including but not limited to: sushi and tangy, spicy ramen from Japan, tom yam goong from Thailand, kebab from Turkey, dim sum, Peking duck, kung pao chicken, hot pot, dumplings, ma po tofu, and Xiaolongbao from China, paella from Spain, mofongo from Puerto Rico, kimchi and bibimbap from Korea, chicken rice and chili crab from Singapore, beef bourguignon from France, pastel de nata from Portugal, nasi goreng from Indonesia, bobotie from South Africa, curanto from Chile, tiramisu from Italy and so on.
Moreover, the endless rotation of chocolate, mint chocolate, strawberry, vanilla and mango flavors of ice cream should be adjusted, with more flavors such as butter pecan, eggnog, teaberry, moose tracks, ube, butterscotch, cheese, coconut, Eskimo, cotton candy, Cherry Garcia, Chunky Monkey, hazelnut mousse & chocolate crunch, pistachio, raspberry crunch, white chocolate and so on. 
A more diverse and flexible menu can definitely positively impact the overall campus community by fostering a more inclusive and welcoming environment, promoting healthier eating habits and providing a more satisfying and convenient dining experience for all students. More ethnic, cultural and international food options, as well as a more diverse grab-and-go option provided from the fridge, can also provide greater flexibility for students with busy schedules, allowing them to enjoy the dynamic options Commons will serve.
A more refreshed production of Salad Bar and Deli Bar ensures that students have access to a variety of fresh, healthy and delicious options to fuel their minds and bodies throughout the day and promote both wellness and academic success in the process, instead of freezing those leftover vegetables, fruits, and salad again and again. 
The Curb Cats food truck seems to be a great idea, though it seems that not a lot of people have purchased food and beverages from there so far. Alternately, late-night breakfast can be held on a weekly basis to ensure that students can get sufficient food after doing their late-night reviews or studies or simply for athletes who couldn't make their way to Commons before 8:00 p.m.
The Adventures in Dining theme should become a sustainable activity, which allows students to propose "recipes from home" every time they think of an idea. In other words, Commons should allow students to both propose home recipes to DCCE and to bring home recipes to Commons by providing a space where people can bring in whatever they cook and whatever they want to share with the Bates community. 
This way, Commons can also learn from students who possess ideas regarding different recipes and cuisines, in order to foster a long-term sustainable and diverse menu.
By and large, what do you think Commons needs…?