Student Spotlight: India McNeill '23 Co-Directs the Every Voice Coalition to Combat Sexual Violence on Maine Campuses
There are many students on campus involved in an array of interesting, important and inspiring activities, a number of which are individual, off-campus projects that often go unnoticed. The Student is going to be featuring this work in our weekly newsletters! If you know someone involved in something you think should be highlighted, fill out this form to nominate them to our Student Spotlight feature.
Balancing school work and activism is no easy task, but since her sophomore year, India McNeill '23 has been doing just that by working with the Maine chapter of the Every Voice Coalition to combat sexual violence on college campuses across the state. 
McNeill is the co-state director of the Every Voice Coalition and the co-president of Women of Color at Bates. 
Currently, the organization is attempting to pass a bill to give more protections and services to survivors of sexual violence, as well as improve intervention and response training for employees and students. 
The bill calls for five main protections:
Access to free medical and legal support services.

Anti-retaliation protections for reporting parties from being punished for breaking school code of conduct at the time of an assault.

Confidential advising services that clarify survivors' rights and options.

Transparent data on sexual violence, gathered anonymously and published publicly.

Universal, evidence-based annual prevention and response training for employees and students.
According to McNeill, Bates has an amnesty policy as well as confidential resource advisors that the college refers to as its sexual assault victims' advocates, but not the other three. There was a campus climate survey on sexual assault conducted in 2016, but none since then. 
Bates does provide a number of other sexual assault resources listed in their sexual misconduct and harassment policy, such as:
Awareness and Prevention of Sexual Misconduct

Emergency Support and Response Services in the Event of Sexual Violence

Medical Resources in the Event of Sexual Violence

Confidential Support

On Campus Confidential Support

Off Campus Confidential Support

Private Resources and Reporting Options

Additional Community Resources
While McNeill appreciates the work Bates does with Green Dot Bystander Intervention training, she believes it is not nearly enough.
"We go through that one training when we first move in here, and then you don't really hear anything else after that," McNeill said. "We want to make sure everyone is educated, that everyone has it at the front of their minds, because you never know what could happen."
It wasn't until McNeill was a sophomore, when a friend encouraged her to join the Every Voice Coalition, that she became an active advocate against sexual violence on college campuses.
"She knew that I was president of Women of Color, and women of color are affected at the highest rate, but report the least," McNeill said. "And so, she reached out to me to see if I would be interested. And of course, I was. I became a part of the steering committee for that year."
McNeill and the steering committee worked with other students across Maine to discuss strategies and meet with community partners and legislators. This past summer, McNeill was a part of the Next Generation Leadership Fellowship through Every Voice Maine. During the fellowship, she researched the schools, worked with legislators and edited the bill they are now trying to pass.
"In our research, we found that multiple schools have reported zero instances of sexual violence, which in a perfect world would be true, but we know that's not true," McNeill said. "Especially against college students, so we want to increase that transparency."
At the moment, they are waiting for a public hearing date to be set. During the public hearing, students, legislators and community partners will testify for the bill.
"We're kind of just pushing for testimony now," McNeill said. "Because once the public hearing is announced, the turnaround could be really quick. So we want to make sure we're prepared for when that time does come."
The next testimony workshop will be held on Tuesday, Feb. 15. More information can be found on the Every Voice Maine Instagram account, @everyvoiceme.
"The purpose of the testimony workshop is for anyone who is interested, or strongly wants to testify in support of the bill, we give them a space to write their testimony. And we guide them while we're also writing our own testimony."
McNeill encourages any Bates students interested to reach out to her ([email protected]) or to fill out the testimony interest form found on the Every Voice Maine Instagram account.
"I would personally love to have as many voices at Bates present because Bates is a really active campus, especially for something that we care about," McNeill said.
McNeill will also be testifying at the hearing on her experiences working with survivors of sexual violence.
"Even though I'm not a survivor of sexual violence, just the fact that I speak to so many survivors, and hear their stories, it's made me passionate about it."
According to McNeill, the people she has met, the stories she has heard and the experience of writing a bill have all been very valuable.
"It's one of the reasons why I'm still here and actively working on this while still being a full-time college student," McNeill said. "It's […] one of the things that […] brings me joy, just knowing that we could get this passed."
View Comments(1)
About the Writer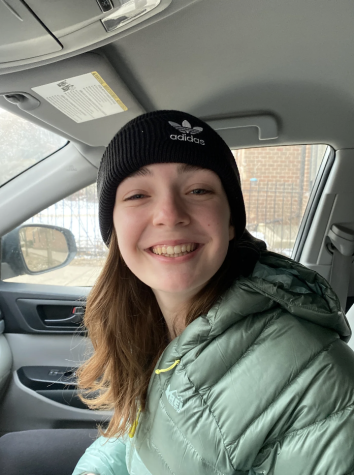 Ella Beiser, Editor-in-Chief


Ella is a sophomore from Chicago, Il double majoring in Politics and Hispanic Studies. In her free time, Ella enjoys hosting a WRBC radio show, reading...