Dreaded Daylight Savings
It's impossible to ignore how early darkness falls these days. Most nights, before I even head to Commons, it's already completely dark outside. Unfortunately, daylight savings is right around the corner, and we will lose a full hour of daylight when the clocks "fall back" at 2 am on Sunday, Nov. 7. 
Not to be overly dramatic, but I genuinely dread this time of year. The beautiful fall foliage starts to disappear, and the trees are bare. It gets cold enough that you'll need to break out your winter jacket pretty soon. It's probably not going to snow, at least not more than a sprinkle, for a little while, so we don't get to look forward to that quite yet. 
Schoolwork is picking up as we approach finals, and we haven't had a break, aside from that one three-day weekend. Worst of all, if you have a 2:40 pm class that ends at 4 pm, you can expect to see the sun beginning to set when you walk out of class. 
When I looked at my calendar and realized daylight savings was a little later than usual this year, I was truly relieved that we would be spared for an extra week and able to enjoy the gift of later sunsets for a little bit longer.  After three years of experiencing Bates during this period when the sun suddenly sets around 4 pm, I can attest that it is one of the most challenging times of the year for staying motivated not only academically but also socially. 
I won't lie, I am known to whine about how dark it is quite regularly. That being said, I also try to keep some small goals for myself during this time of year that help me stay positive and focused. 
The first, and perhaps most important, is to remind myself that it is totally normal to struggle during this time and that seasonal depression is very real.  Seasonal depression, also known as seasonal affective disorder (SAD), is a well-recognized phenomenon associated with the changing seasons. I'm no scientist, but based on what I've read, less sunlight is linked with changes to mood-regulating hormones in the brain, such as less serotonin. Some of the common symptoms of SAD during the late fall to early winter period include oversleeping, changes to appetite, and social withdrawal. So, if you start to notice these symptoms, remember to take care of your mental health and that you can always seek out a mental health professional for support and guidance. CAPS is a helpful resource at Bates, particularly for a same-day appointment. 
Along with prioritizing my mental health, I also try to allow myself to rest, especially as I start to prepare for the last major assignments in my classes before Thanksgiving break. However, I've found that taking naps, especially in the afternoon, can be super disorienting since it gets dark so early. I would suggest instead trying to get to bed earlier in order to wake up earlier and make the most of the sunlight – which, of course, is much easier said than done.  
Finding ways to stay active is super important and can be helpful for regulating sleep. Even though it is harder to stay motivated during this time of year, exercising – in whatever form you enjoy – is worth it and will improve your mood. For me, convincing myself to bundle up and walk to the gym in the dark is tough, but I always feel much better after working out. 
In a similar vein, daylight savings also marks the end of the season for my club sport, so I always have to change my routine and find other ways to stay active. Sailing practice is an important social space for me as well, so with the season coming to a close, I have to put that extra effort into making plans with friends and teammates in order to maintain that social aspect. I've noticed that people tend to isolate a little more once it gets darker and colder, so I do think that reaching out and making plans with the people you want to see is more necessary. 
Staying in touch with friends, not only Bates friends but also friends from home, can help provide the comfort and support that you may need during this time of year.  For me, it's a great time to facetime my friends who I haven't been able to talk to as much during the craziness of the beginning of the school year. Thanksgiving and winter break are coming up, so it's also nice to start thinking about seeing those friends and family again and being able to catch up with them. 
The last goal I keep in mind during this time of year is trying to get off campus whenever possible and spending time outside when I can. The energy on Bates' campus often starts to wither as people get more burnt out and tired, so it feels refreshing to get off campus and be in a different environment. Whether it's going on an adventure or just grabbing dinner in Freeport, you'll probably feel better returning to campus after a short break from it. It can get quite claustrophobic here, in my opinion.   
Overall, if any of these goals can help you navigate this time as well, that's awesome. Regardless, try not to be too hard on yourself if you aren't feeling your best and the darkness and the cold are making it harder to motivate yourself. You've made it through two full months of school, and it's fair to feel a little exhausted. Take care of yourself, plan some things to look forward to, and maintain your sources of social support if you can. Then, before you know it, we have a break! 
Leave a Comment
About the Writer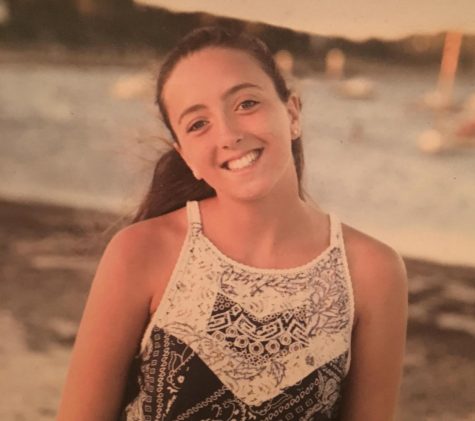 Sophie Mackin, Assistant Forum Editor
Sophie Mackin is a senior from New York City, majoring in Politics with a minor in History and a GEC in Latin American Studies. She's excited to work as...