Bates+Who?: An Open Letter to the Faculty of Bates College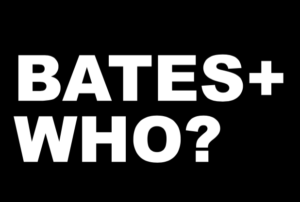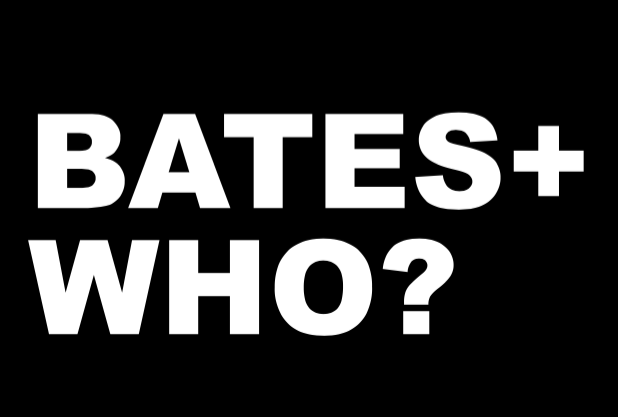 The following letter was sent by Bates+Who? to all members of the College faculty and staff on Tuesday, May 23, 2017:
Dear Members of the Bates College Faculty,
This has been a traumatic week for many students (and particularly students of color) at Bates. We have experienced a wide mix of emotions, from anger, sadness, rage, and disappointment to fear, embarrassment and frustration. Last weekend we saw our black brother placed in a chokehold and in handcuffs by a Bates Security officer. Since then we have done two things: first, focus on the health and well-being of those parties most affected by this violent act. Second, we have built a multiracial coalition to directly challenge issues of structural white supremacy at Bates. Our movement asks the College the question: Bates+Who?
Although the incident from last weekend was shocking to some – we were not so surprised. Many students (and especially students of color) on this campus do not give credence to the illusion that there is a "real world" beyond Bates. We believe that systematic racial inequality is built into the very foundation of our nation and that Bates College is not immune from the pernicious effect of white-male hegemony. In short, Bates College is the real world.   
While we feel that President Spencer's community post on Friday, May 19 could have come sooner, we commend the President's strong call to the Bates community to acknowledge the role systematic white-supremacy continues to play on this campus. We want to genuinely thank the President for acknowledging the emotional toll white supremacy has on students of color and reiterating—in no uncertain terms—that this College is still deeply committed to its radical egalitarian ethos. She writes, "…students of color have vividly described the pain and frustration that accumulate from experiences large and small that make them feel marginalized, underestimated, or undersupported as members of the Bates community. Most liberal arts colleges struggle with these issues, but at Bates this struggle goes to the essence of our identity." We fundamentally agree with President Spencer—if Bates is to remain Bates, we must continue to embrace our rooted ethic of radical egalitarianism through bold leadership and committed coalition action set on de-constructing structural white-supremacy on this campus.
While we are glad to have President Spencer's committed support for the movement, we still have questions about the ways in which the actions of the College's leadership is still functioning in a manner not wholly in-line with the stated values of openness and transparency. For example, yesterday Crystal Williams and Josh McIntosh hosted their second all-campus-open-meeting with students to talk about the incident. Unfortunately, the message announcing this meeting was not sent to the entire campus, in fact it was only sent through the OIE email listserv (i.e. to predominantly students of color). Further, while President Spencer's community post—which we again commend for its strong anti-racist rhetoric—is seemingly a transparent document (as it was posted on the public facing Bates website), no email alert has gone out to Bates Parents or Bates Alumni at any point over the past week alerting them that an incident ever occurred or that a post exists. Thus we agree with the bold sentiments and moral urgency of President Spencer's post, but we also acknowledge that the College's response has been (problematically) not entirely transparent.
That's why we—Bates+Who?—protested the launch of the Bates+You capital campaign event at the Museum of Fine Arts. We felt that it was important to break down boundaries and alert powerful donors as well as the larger Bates community that Bates is not free from issues of racial injustice. We felt empowered—as students of your teaching here at Bates—to take collective action against racial oppression. Again – in sending this email to all faculty and staff of the College and publishing it in The Bates Student – we seek to transgress boundaries that atomize and bifurcate this community into rigid cohorts of difference. All of us on this planet must learn how to live in community together – structural boundaries of exclusion impede that vision.
Our reading of the situation is not nihilistic, we do not believe the administration is conspiring to keep us quiet, out of sight and out of mind of parents and alumni. Instead, we believe that the College itself is entrenched within a culture of white hegemony—where actions such as raising $300 million dollars to place Bates on "the vanguard" of higher education, and incidents of violence involving campus security and students of color—are seen as unrelated. We see the de-linking of these occasions as a clear example of the (often unnoticed) rhetorical technology of supremacy built strategically to legitimize and sustain our complicit participation in a system of neo-liberal white hegemony. Our actions seek to problematize this segregation resulting from the de-politicizing of clearly political events. We want to be very clear: Bates+Who is about building a better Bates – in fact, we fully support the ambition of the administration in seeking such a large sum of money from donors; we simply want to ensure that the College is very clear on "who (e.g. students of color, wage-labour staff members, faculty of color?) this $300 million is going to help?"
The Bates+Who? movement has been successfully launched, and we believe it's now time for students and faculty and administrators to come together to form a borderless coalition to combat systematic white supremacy. We students refuse to walk out of class this Friday only to lose momentum over summer break and come back with a slate wiped clean of any agenda next fall.
Thus we propose four immediate interrelated action items for the faculty:
1) Join Bates+Who at our open microphone Teach-In this Thursday (5/25) at noon in front of Commons. This is a free-speech-forum where anyone students, faculty, staff, administrators – all people period, will be able to come together to collectively address issues of implicit white supremacy at Bates College. We believe in the radical principle that education should not be limited to classrooms, academic disciplines, or class privilege. This is an open microphone event which means anybody (e.g. students, faculty, staff, admins etc…) who feels compelled to speak and teach the community about issues of implicit and/or overt racism at Bates College can and should do so. Our goal is to have at least 25 faculty members join us in this conversation, but we hope to see you all there.
2) Approve the faculty proposal re: agenda item IX, "Suggestions for future action and discussions," to spend time at every monthly faculty meeting next year addressing faculty complicity, intended or inadvertent, in perpetuating white supremacy on campus. Further, recognizing that student life is affected by our education including curriculum and personnel; we ask that the faculty create a working group to create dialogue and author a report on the role that the faculty plays – again intended or inadvertent – in perpetuating white supremacy on campus through faculty hiring, curriculum, classroom practices, etc., by the Spring of 2018.
3) We demand more students of color and tenured faculty of color at Bates.
In a country composed of 13.2% Black people – the Bates student body is 5.5% Black, the faculty is 4.3% Black. In a country composed of 17% Latinx people – the Bates student body is 8.7% Latinx, the faculty is 2.9% Latinx. We demand that the numbers of Black and Latinx students and faculty (specifically tenured faculty) mirror national demographics.
We believe that if the faculty truly holds that a diverse dispersion of faculty backgrounds and experiences is essential to the educational environment we construct here at Bates (i.e. if the phrase "education through the transformative power of difference" is worth anything) – then the College faculty should to commit to hiring faculty of color in line with the national demographics of this country. We believe all students of color and particularly Black and Latinx students need to see representation in their faculty. Further, we believe that faculty should have cultural context that helps them and their students succeed. For example, two professors in the biology department, after the election of our President on November 8th, postponed an exam for an entire week in order to cater to students' emotional needs. This is the type of socio-racial literacy our faculty needs to create healthy environments conducive to learning.
Further, the faculty needs to work harder to ensure well-received non-tenure track faculty of color is retained by the College. We specifically think of the black lecturer who taught the "Black Lives Matter" course – perhaps the most well attended and well-received course taught on campus this year – who is no longer a part of this faculty. This is a problematic loss for Bates and not an isolated occurrence (in the past few years similar decisions were made about faculty members of color in Religious Studies and Latin American Studies among other disciplines.)
More concretely, we insist that by the fall of 2019 the College adds at least two tenure-track black faculty members to both the African American Studies department as well the STEM departments on their way to a more egalitarian faculty composition. And while we certainly believe the politics of representation are essential – we recognize that representation only goes so far; more than anything, we need faculty on campus who can do the deep scholarship needed to create healthy and supportive learning environments for students of color on campus – to whatever extent that is possible.
4) Commit to filling in curricular gaps in radically progressive disciplines. We ask you the faculty to not approve what we are calling a "neoliberal diversity requirement." We believe the College faculty should not implement a diversity requirement if it will simply become a type of "curricular tourism" centered around the problematic term "diversity" (i.e. non-white). We do support the faculty members at this College trying to turn the idea of a "diversity requirement" to the idea of a course that involves studying power and privilege within a social-justice framework, but more broadly we believe that gen-ed requirements mask curricular inadequacies and that the best way to alter what students are learning is to add more faculty who can fill these institutional knowledge gaps. We believe that President Spencer supports this viewpoint and that this is one area in particular where we hope to come together to find coalition and consensus between students, faculty, and administrators.
5) We request that all faculty members read the radical essay by historian Robin D.G. Kelley, "Black Study, Black Struggle" http://bostonreview.net/forum/robin-d-g-kelley-black-study-black-struggle which effectively captures our thoughts and some of the problems we are trying to address with new modes of thinking. In many ways, this text informs our critiques of the neoliberal institution. We call upon Audre Lorde's famous motif "the master's tools will never dismantle the master's house" to inform our actions and techniques aimed at deconstructing our Bates Ivory Tower in the name of radical social egalitarianism.  
In sum, we believe that without open communication across institutionalized categories of difference, without a strong coalition of students, faculty, staff and administrators that takes the full load off of concerned students of color on campus, and without the full support of the faculty, this College will fail to live out the radical egalitarian ethic inscribed by its founder. That every person – regardless of race, gender or social class – has a fundamentally equal right to higher education.   
We fundamentally agree with President Spencer's formulation that, "the events of this week make plain, we still have a very long way to go, not least because Bates is part of a larger social context. But we also have an opportunity for leadership because of the thoughtfulness and commitment of our students and many others in the Bates community. We will continue to work hard on these issues."
In solidarity,
Bates+Who?