Dancing in your Levi's to "Folklore"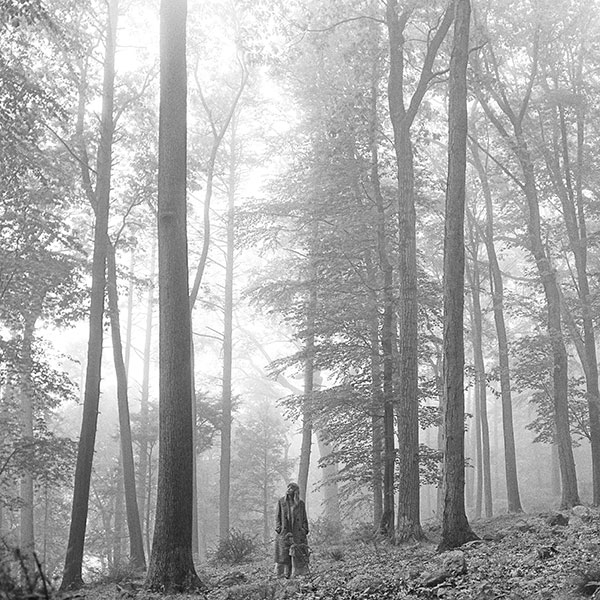 On a random night in quarantine not too long ago, pop superstar Taylor Swift released her surprise eighth studio album, "folklore." You don't have to say it, we already know what you were doing when it happened. Dancing in your Levi's. Screaming at the top of your lungs. Filled  with nothing but complete joy that Swift decided to bless your ears with her music on July 24. We know you. We saw you. And it's okay, honestly — we were dancing too.
"
Swift's past self feels like it's a hundred — no, a thousand — miles away. No longer a young girl anymore, Swift brings maturity and introspection to this album."
From her country sweetheart days to her dark "Reputation" era to her aesthetic-filled "Lover" days, Swift has proven time and again that she can dance through thick and thin and come out of any situation in shining, pastel-like colors. Colors have always been central to her album themes, and "folklore" is no different — this time, listeners find her in black-and-white colors once again in her album art. Unlike "Reputation," this album is tinted with nostalgia, as if Swift is looking through old Polaroids, trying to decipher meaning from the past.
Swift's past self feels like it's a hundred — no, a thousand — miles away. No longer a young girl anymore, Swift brings maturity and introspection to this album. The timing feels perfect; the album isn't too upbeat or too sad, it contains all of the feelings associated with the pandemic: loneliness, sadness, regret, and a little seashell of hope. On the day of the album's release, she wrote, "In isolation my imagination has run wild and this album is the result, a collection of songs and stories that flowed like a stream of consciousness." 
Several stories make up this album, but the one that hits the heart hardest is the second track: the radio-ready, gut-wrenching "cardigan." To be blunt, this song gives listeners the feels. Swift walks listeners through a tale about two starry-eyed kids in love. The story starts with an innocent childhood relationship but ends in the narrator feeling as though she is drowning in lost memories and broken promises (as can be seen more clearly in the music video). The most heartbreaking line is when she sings, "I knew you tried to change the ending, Peter losing Wendy." She takes a classic fictional story's ending — one that many people didn't question — and twists it by pointing out the tragedy in the fact that Peter Pan never did come back to Wendy Darling. He just flew away. 
With a magician's grace, Swift uses her songwriting powers to fly listeners away to a different time period: the late 1900s. It seems that being stuck in quarantine for several months inspired Swift to reflect on the story of her Rhode Island mansion home. She sings about Rebekah West Harkness, the wild and wealthy woman who used to own Swift's house. 
In the song, Swift sings, "There goes the last great American dynasty/Who knows, if she never showed up, what could've been/There goes the maddest woman this town has ever seen/ She had a marvelous time ruining everything." Interestingly, she draws some parallels between herself and Harkness. Harkness was known for her "Bitch Pack"; Swift was once notorious for her "squad." Both women have been heavily criticized by the press. Swift sings at the end, "I had a marvelous time ruining everything," bringing the song full-circle and showing that she resonates with Harkness's life story. Her ability to connect someone else's history with her own while also engaging the listener with catchy melodies and a fun beat makes this a key stand-out song from the album.
One of the other stand-out songs is "the lakes." Part of this is because Swift released it late, which only increased listeners' anticipation for this song. Part of this too is because this song seems to be a love letter to Swift's beau, Joe Alwyn. Swift sings, "Take me to the lakes, where all the poets went to die…I'm setting off, but not without my muse." After listening to her previous two albums (which contained romantic songs like "Call It What You Want," "Dress," and "False God"), it's clear that Alwyn is Swift's muse. It's also clear that she's thinking of moving away to a new place. Wherever she's going, it sounds like he will be coming too. 
Before ending this review, it must be mentioned that "invisible string" is one of the hidden gems of the album, recommended for anyone who is in love with romance. The song finds Swift doing what she does best: being a hopeless romantic and writing love songs about Alwyn. It's about how all of her heartbreaks and exes ultimately lead to her finding him. She sings, "And isn't it so pretty to think/ all along there was some/ invisible string/ tying you to me?" If only life could be that way for all of us!
Overall, the album was a surprise — and a great one at that. I personally adored it. Since coming to Bates, this album has been a constant. Whether that has meant playing "my tears ricochet" after going to a microeconomics class or playing "this is me trying" while trying to type an essay, "folklore" has definitely been a source of comfort and joy. It's just so pretty to think that all of those months in quarantine led up to the creation of something so beautiful — from none other than America's best storyteller, Taylor Swift.