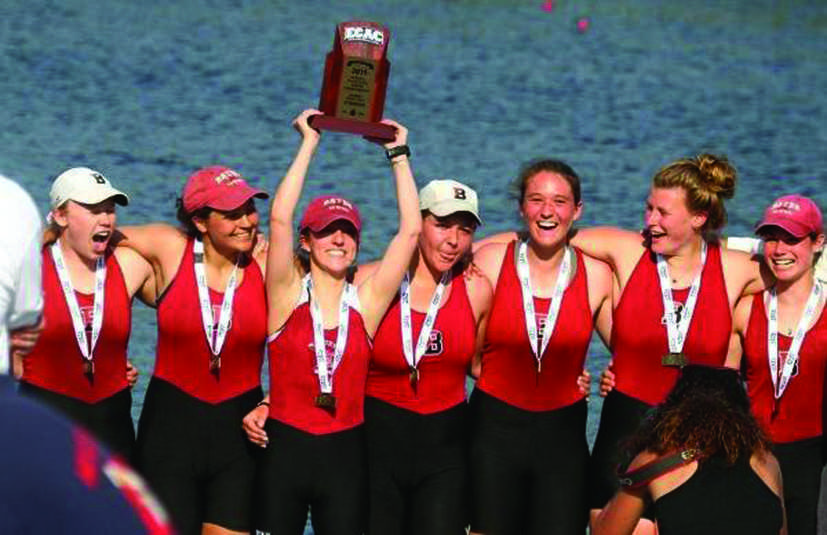 Bates crew conquers New England and ECAC Rowing Championships
August 21, 2020
Though they may not compete under the spotlights in front of hundreds of fans at Alumni Gym or Garcelon Field, Bates rowing has been quietly dominating on the water. In the wake of the team's historically excellent performances at the New England and ECAC Rowing Championships, a national championship is not an unreasonable prospect at the NCAA Division III Championships on May 29th and 30th in Sacramento, California.
The Bates women's team has solidified the number one spot in the nation on the strength of their recent successes. At the New England Championships on May 2nd, Bates swept the first, second, and third varsity eight grand finals, the team's best showing ever at New England's. In the first varsity eight final, Bates' time of 6:57.656 beat both Trinity and Williams, who were ranked first and second in the nation respectively at the time.
Later this season, the women's crew team won their first NCAA Championship.
---