Bates Bobcats are always lending a helpful paw to the Lewiston/Auburn Community. As part of the Bates mission, students are encouraged to weave community-outreach programs into their academic studies, creating a more civic-minded education. The Harward Center for Community Partnerships provides a variety of volunteer opportunities ranging from hospital work at St. Mary's to serving meals at the Trinity Soup Kitchen, helping to cultivate a deeper connection with the people surrounding Bates.
Education students frequently visit local elementary, middle, and high schools as a part of their classwork. However, there are other opportunities to volunteer at local schools without taking an education course.  A few bold Bobcats took the initiative to set up two student-run programs, Project Storyboost and Bates Buddies.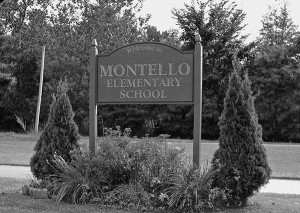 Project Storyboost was created in the mid-90s to serve young elementary school students with little or no literary exposure between the ages of 0 to 5. "In those years, children develop critical pre-literacy skills, such as an understanding of basic story structure, that stories have a beginning, middle, and end, with a conflict to resolve," said Harward Representative Ellen Alcorn. Many students enter elementary school not knowing skills that we may take for granted, like how to hold a book, or that we read from left to right.
"We try to recreate the bed-time story format, and teach them to love reading," said Project Storyboost's Student Volunteer Fellow Brenna Callahan '15. Brenna is in charge of coordinating and training Bates volunteers, as well as volunteering herself. Without these pre-literacy skills, students are placed at an educational disadvantage early on. Project Storyboost is looking to fill that gap in pre-literacy education.
Bates students travel to the familiar Montello Elementary School twice a week for two hours during the day to conduct one-on-one reading sessions with elementary students in the school's library. This schedule gives more Bates students the opportunity to participate in Project Storyboost regardless of afternoon commitments.
Bates tutors read storybooks aloud to the students during these sessions, while monitoring their behavior. Discussions of plot and characters, as well as predictions, are crucial to developing the child's ability to understand a storyline. At the end of the book, the elementary student is asked to retell the story using picture cues and the story elements (characters, plot, setting) that they have learned.
The Project Storyboost program strives to give students the literacy skills that will allow them to excel in coming school years. Bates tutors assess each child at the end of a session, examining the attentiveness, distractedness, and responsiveness of the elementary schooler during the story reading. "Our hope is that we are able to see student growth over time," said Alcorn.
While Project Storyboost focuses on literacy among young elementary school students, Bates Buddies strives to serve as an afterschool-mentoring program for students in grades 1-6 at McMahon Elementary School. James Jhun '16 has revamped what was the defunct Bates Buddies. James was a Bates Buddy for the academic year of 2012-2013. Unfortunately, after the two club leaders graduated, Bates Buddies was unable to gather the leadership to continue. This year, James took matters into his own hands and reestablished Bates Buddies under a new platform.
Bates Buddies originally met with students during lunch and recess once or twice a week, with Bates students serving as all around role models. "The principal and vice principal at McMahon Elementary school offered alternative suggestions that would be more beneficial for the school and the children," said Jhun.
This semester, Bates Buddies is taking a more targeted approach. The program has 6-8 student volunteers leading an Educational Board Games Club every Thursday from 3:10 to 4:00. Working in close conjunction with the teachers and administration at McMahon, Bates Buddies is able to tailor their program to meet the specific needs of the students. This past Thursday, January 30th, Bates Buddies had their first meeting and afterschool program. "It was a blast. The kids loved it and the volunteers had a great time," said Jhun. Bate Buddies is already looking toward the future. Jhun hopes to integrate art and music into another after school program.
These two Bates groups focus on the youth of Lewiston and Auburn, instilling them with the value of literacy and education in a fun and engaging way. Bates has the resources and the willing volunteers to make a substantial impact on the surrounding community. With the guidance and opportunities the Harward Center for Community Partnerships provides, Bates and the Lewiston/Auburn community can continue to foster their growing relationship.