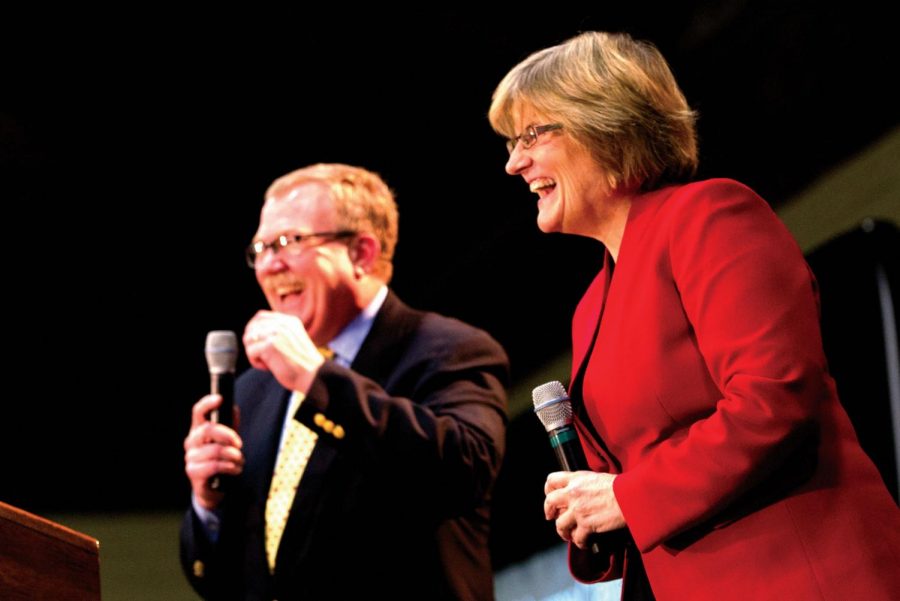 Phyllis Graber Jensen/Bates College
After eight months of rigorously reviewing candidates and gathering community input, on Saturday, December 3, the Presidential Search Committee presented Ava Clayton Spencer as their candidate to the Board of Trustees, who voted unanimously to elect her the College's eighth president. Although not assuming office until July 1, the president-elect was formally revealed to the public and welcomed at a community-wide gathering the next day, Sunday December 4 in the Gray Cage.
When former College President Elaine Tuttle Hansen announced last spring that she would step down to become the executive director of the John Hopkins University Center for Talented Youth, the College began a search initiative to determine the right type of leader to fill the position, and then to find and vet candidates. Since July 1 of 2011, Vice President and Dean of Enrollment and External Affairs Nancy Cable has served as interim president, a role she will hold until Spencer assumes office.
READ MORE