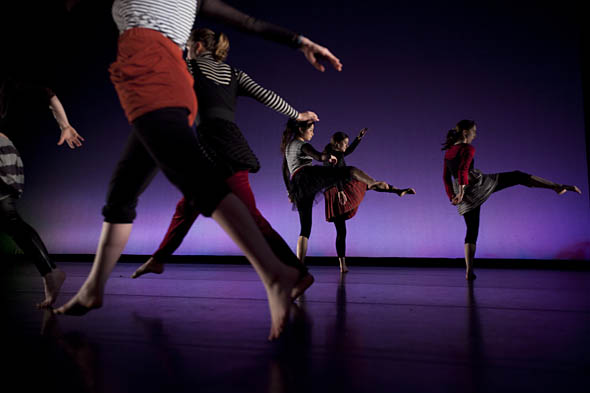 Phyllis Graber Jensen/Bates College
In a unanimous vote on March 7th, the Bates faculty approved the creation of a dance major, which will be the first new major since 1997 and the first major devoted to dance in Maine. This exciting victory for the dance department is the result of a seven-year long push from Director of Dance Carol Dilley. The dance department received administrative support from the Dean of Faculty and Vice President of Academic Affairs Jill Reich.
The approval of the major shows that dance has evolved from an extracurricular activity to an academic pursuit. "The campus community has accepted dance on the same level as any other area of study," said Acting Director of Dance Rachel Boggia.
READ MORE